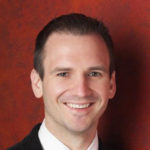 Instructor
---
Learn Gospel Stride from the Gospel Groove Series.  We'll explore this celebratory progression reminiscent of New Orleans music, the stride-Gospel left hand, chord punches, Gospel rolls, & more.
Course Objectives
Learn the Stride Groove
Discover the Jumping Left Hand
Explore Chord Rolls and Syncopation
Featured Reviews
View PWJ member reviews of this course!
Short, Sweet, and Upbeat!
It's a fun 1-3-6-4 progression with a nice little blues roll. It's quick to learn and fun to play!
Course Lessons
1
The 1-3-6-4 Progression, Rolls, Octaves, & Stride Technique
Related Courses

Learn the infectious Gospel Earth Groove from the Gospel Groove Series. Explore Gospel Chords, syncopations, chromatic Dominant 7th walkdowns, & the Gospel turnaround.

Jam on the Gospel Grace accompaniment groove from the Gospel Groove Series.  Explore the Amazing Grace progression, how to fill in a 6/8 meter, how to use Gospel Chords, bass fills, & more.

Learn the Gospel Jam groove from the Gospel Groove Series.  Discover a syncopated Gospel left hand bass, Fat 9th chord punches, Diminished Chords, Dominant 9 Sus 4 Chords, & more.