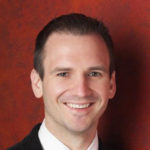 Instructor
---
Learn how to infuse Funk, Blues, & Gospel with the tune Swag Time. Discover techniques like Blues blocked chords, Funky 4ths, boogie octaves, rolls, harmonized turns, and other improv techniques.
Course Objectives
Learn the infectious Bb Funk groove
Play a bluesy melody in the A Section with two left hand patterns
Explore 3 Solo Sections that use the full range of the keyboard
Master the underlying principles of funk
Related Courses

The most comprehensive course on Blues licks and riffs! You'll learn 60 of the coolest riffs, including single-note riffs, double-note riffs, punches, tremelos, rolls, glissandos, ostinatos, & runs.

The most comprehensive course on Blues soloing. Learn essential techniques for generating awesome blues lines, including harmonized 8ths & triplets, slides, turns, rolls, runs, smash licks, and more.

Master the sounds of Herbie Hancock, Stevie Wonder, & Richard Tee, with this funky-blues improv course. Learn left hand grooves, scale for soloing, slides, turns, riffs, & runs.