---
4 Steps to Play Cocktail Blues Piano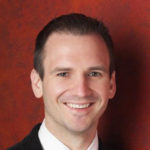 Instructor
---
Free Lessons
Get free weekly lessons, practice tips, and downloadable resources to your inbox!
What do in-laws and cocktail jazz have in common? A jazz artist of high educational pedigree would answer, "neither are part of the family." Incidentally, that artist probably lives alone. A diplomatic response would be, "they are both well-suited for casual listening." However, a more gracious tone would be, "they are even better when taken together." Of course, modern jazz music is as diverse as the audiences who embrace it. And just like when it comes to in-laws…a bit of graciousness goes a long way. Similarly, today's Quick Tip topic, Cocktail Blues Piano, is somewhat of an anomaly. However, if you want to be able to stylize your solo cocktail piano playing with tasteful ornaments like Ray Charles and Billy Joel, this Quick Tip on cocktail blues piano is for you. You'll learn:
The Turnaround Progression
Accompaniment Stylization
The Gospel Scale
3 Gospel Slides
3 Cocktail Blues Improv Exercises
Intermediate and advanced players will love adding this elegant mix of traditional jazz ballad playing and blues piano for a sound that is simultaneously sophisticated and sassy.
Let's dive in.
What is Cocktail Blues Piano?
You might be asking, "What a minute Jonny…I've heard of cocktail piano and I've heard of blues piano, but never cocktail blues piano?" You're right that cocktail blues piano isn't exactly an established mainstream musical genre. However, Jonny uses this term to describe more of a specific dialect in the broader linguistic domain of cocktail jazz piano. To clarify, let's look as some examples. The excerpt below represents the traditional jazz ballad style, or cocktail jazz.
Traditional Jazz Ballad or Cocktail Jazz
This style of piano playing features lush jazz harmonies, enchanting melodies and often a "straight 8th" subdivision as in the example above. By contrast, listen to the following example which applies the cocktail blues stylization to the exact same melody and chords.
Cocktail Blues Piano
Doesn't that sound amazing? This playing style retains the overall cocktail piano genre, while inserting the personality of the blues to the melody—almost like an in-law during a dinner conversation (but arguably more tasteful). It also features a solid triplet subdivision in the accompaniment.
So, how can you apply this style to your play? Just follow these 4 simple steps.
Step 1: The Turnaround
Today's lesson applies the cocktail blues piano style to one of the most common chord progressions in jazz music—the turnaround progression. The turnaround progression, also called Rhythm Changes, is a 1-6-2-5 progression. In other words, the chord sequence cycles from the 1 chord, to the 6-chord, to the 2-chord and finally to the 5-chord before repeating. However, you may also see this chord sequence indicated with Roman numerals such as I-vi-ii-V.
The turnaround progression often features a half-note harmonic rhythm, which means that the chords change every two beats. Consequently, this harmonic rhythm lends itself well to a "root-chord" accompaniment pattern in which you play the root on the strong beats and a subsequent voicing on the weak beats in the tenor register. For example, if you are a beginner, a perfect place to begin is to use guide tones for the weak beats. The term guide tones refers to the 3rd and 7th of each chord. Typically you will need to invert the guide tones at times to keep good voice leading. Therefore, a 1-6-2-5 progression in F major using guide tones looks like this.
Beginner Turnaround Accompaniment
The next step is to play this accompaniment with the backing track that is included with this lesson. You can access the full lesson sheet and backing track at the bottom of this page after logging in with your membership.
For a slightly more challenging approach, try enhancing the feel of the accompaniment by anticipating the arrival of each chord with a pickup note on "the and of 2" and "the and of 4." Specifically, you will want to use 5th of the approaching chord for the pickup note.
Late Beginner Turnaround Accompaniment
As a result, the accompaniment pattern now has a solid triplet subdivision (also called a compound subdivision) that is associated with the blues.
If you are more of an intermediate pianist, you can swap out the guide tones for rootless voicings instead on beats 2 and 4.
Intermediate Turnaround Accompaniment
Wow, that sounds great! You can also combine rootless voicings with the pickup note anticipations for a truly professional sound. You can also transpose this lesson into any key with a single click using our Smart Sheet Music.
In the next section, you'll learn how to add bluesy melodic ornamentation.
Step 2: The Gospel Scale
The single best melodic tool for cocktail blues is The Gospel Scale. Learning this small 6-note scale can make a big difference in your piano sound. This scale, also called The Major Blues Scale, has just the right mixture of "major" and "blue" for cocktail playing.
F Gospel Scale / F Major Blues Scale
So now what? Great question. You can prepare to improvise using The Gospel Scale by first practicing the scale in 8th notes over the turnaround progression. To begin, try the following beginner exercise.
The Gospel Scale Beginner Exercise
Once you master 8th notes in one octave, you are ready to try the intermediate exercise below that uses triplets in two octaves over the turnaround progression.
The Gospel Scale Intermediate Exercise
Great job! If you like this sound, check out our full course The Major Blues Scale (the Gospel Scale)  (Level 2, Level 3), which features additional exercises in multiple styles and fingerings for this scale in all 12 keys!
In the next section, you'll learn to add another hallmark characteristic of blues piano playing.
Step 3: Gospel Slides
Did you know that there is actually a third name that is associated with the scale from step 2? That's right—as if two names wasn't confusing enough! Some musicians call this scale The Pentatonic♭3 Scale. The is because many blues licks use the ♭3 note in the scale as an ornament to embellish an otherwise purely pentatonic lick. Specifically, this is done using finger slides, gospel slides or slides for short. For example, the ♭3 (G♯/A ♭) can slide up to the 3rd (A) or down to the 2nd (G). You can also slide up to the 6th note of the scale (D) from the ♯5 (C♯). Here are all three slides.
The following exercise demonstrates how to apply gospel slides to an 8th note line with fingering suggestions.
Gospel Slide Exercise
Excellent job, you are now ready to combine each of these skills to improvise cocktail blues piano!
Step 4: Cocktail Blues Piano Improvisation
The final step is to combine 8th note and triplet rhythms with gospel slides to improvise cocktail blues piano. As you begin to improvise, there are 3 important considerations to bear in mind that will keep your lines interesting and varied.
Jonny's 3 Line-Building Tips
Start each line…
With a different note
On a different beat
In a difference direction
In fact, you can use a principle called restrictive practice to isolate each of these line-building tips one at a time. For example, by deliberately starting each line on a different beat, you will force yourself to discover new possibilities that you would be less likely to come up with outside of restrictive practice. The possibilities are endless!
If you enjoyed this lesson, consider the following full-length courses…or you could go hang out with your in-laws?
Thanks for learning with us today. We'll see you back here soon!
Blog written by Michael LaDisa / Quick Tip by Jonny May
More Free Lessons
This contemporary jazz piano arrangement of the traditional holiday classic "The First Noel" sounds so beautiful that it's bound to strike a chord.
Learn a beautiful jazz piano arrangement of "O Come All Ye Faithful" ("Adeste Fideles") and jazz arranging tips for other holiday favorites!
In this complete guide on 7th chords, Jonny breaks down the 5 categories of 7th chords on piano that form the foundation for jazz harmony.
Looking for downloads?
Subscribe to a membership plan for full access to this Quick Tip's sheet music and backing tracks!
Join Us
Get instant access to this Quick Tip and other member features with a PWJ membership!
---
Guided Learning Tracks
View guided learning tracks for all music styles and skill levels
Progress Tracking
Complete lessons and courses as you track your learning progress
Downloadable Resources
Download Sheet Music and Backing Tracks
Community Forums
Engage with other PWJ members in our member-only community forums
Become a better piano player today. Join with the 14-Day Free Trial today!