---
The Major Blues Scale (Gospel Scale) 1
Get instant access to the videos, sheet music, and backing tracks for this course with a PWJ membership!
Membership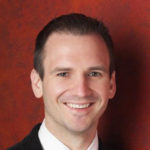 Instructor
---
In this workshop, you will learn the most important piano scale for improvising over any musical style – the Major Blues Scale.
We'll start with 3 exercises to master finger control, dexterity and speed. Jonny will you teach you his best techniques for improvising, including 3 essential grips, 8th notes, triplets, slides, turns, and other line building tips. We'll dive further into the scale by learning the fingering for both hands in all 12 keys.
In the end, you'll be able to improvise with this scale over blues, swing, bossa nova, and jazz ballads!
Course Objectives
Learn the Major Blues Scale with fingering for both hands in all 12 keys
Practice 3 essential exercises to master finger control, dexterity and speed
Develop your improv technique with grips, 8th notes and triplets
Discover Jonny's top 3 tips for creating interesting lines
Embellish the right hand with slides and turns
Understand how to use this scale to improv over 4 styles: blues, swing, bossa nova, and jazz ballad
Learning Focus
Exercises
Improvisation
Scales
Featured Reviews
View PWJ member reviews of this course!
A great Intro to Major Blues Scale
I enjoyed this course a lot and i was able to improvise at the end. Jonny explained a step by step method to achieve improvising on this Major Blues scale.
Excellent Improv Course
Excellent intro to improvising for a beginner. The two techniques taught in this course could go a long way.
Excellent Improvisation Course
Great introduction to improv with 4 techniques to get you started. Each technique is explained one at a time and builds on each other.
Really Useful
I thought this could be for me the first step to learn soloing. I appreciated the course content and, of course I need to practice, practice.
Building up skills and joy to play
The course provides beginner and intermediate students with basic variations for accompaniment and improvisation and challenging techniques to bring their playing skills to the next level. I'm looking forward to starting the next course ! :-)
Solid and fun.
A very effective and engaging course to be sure. The info presented is absorbed into your brain by using an affirming methodology.
Clear, fun & satisfying
Jonny is a superb teacher and musician
One simple scale, many applications!
Jonny provides a lot of "musical bang" for the "Gospel Scale buck" in this course. Prior to this course, I had no idea why the Major Blues Scale is so important, how versatile it is for so many genres, and how it relates to the Minor Blues Scale. So many options are provided for improvising that even a partial use of the information provided will upgrade your improvising sound immediately.
Great basic improv
Having played classical piano all my life, gradually the veil over improv is being lifted. So helpful to listen to all the styles and riffs on the same chord progression.
Related Courses

Learn the essential scales used to improvise over the most common 7th chords found in jazz and popular music. Scales are the musical building blocks used to create interesting solos.

Learn a variety of scales to get started with improvisation over major and minor chords. After covering common progressions, you'll discover the tips and tricks to improvise with confidence.

The most comprehensive course on Blues improvisation! Learn essential techniques for generating blues lines, including 8ths, triplets, lower/upper positions, slides, harmonies, patterns, & more.
Join Us
Get instant access to this Course and other member features with a PWJ membership!
---
Guided Learning Tracks
View guided learning tracks for all music styles and skill levels
Progress Tracking
Complete lessons and courses as you track your learning progress
Downloadable Resources
Download Sheet Music and Backing Tracks
Community Forums
Engage with other PWJ members in our member-only community forums
Become a better piano player today. Join with the 14-Day Free Trial today!