---
Scales for Improv on Major and Minor Chords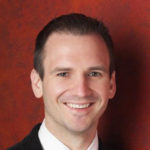 Instructor
---
Learn a variety of scales to get started with improvisation over major and minor chords. After covering common progressions, you'll discover the tips and tricks to improvise with confidence.
Course Objectives
Learn common chord progressions in major and minor keys.
Master the principles of soloing and creating interesting solo lines.
Discover how to use the major and pentatonic scale.
Explore the minor scale, extensions, clusters, and minor pentatonic.
Learning Focus
Chords
Improvisation
Scales
Featured Reviews
View PWJ member reviews of this course!
Brilliant thank you.
Learning soooooooo much.
Excellent way in teaching improvisation.
I have always wanted to learn how to do improvisation on the piano. I finally understand how to do this now. I live in Hong Kong. Teachers here mainly teach classical piano. It is difficult to find one to teach pop and jazz piano. I am glad that I find you as a teacher.
Excellent exercises to improve your technique
Great job on arpeggios and chords
Related Courses

Learn the essential scales used to improvise over the most common 7th chords found in jazz and popular music. Scales are the musical building blocks used to create interesting solos.