---
Scales for Improv on Major and Minor Chords
Get instant access to the videos, sheet music, and backing tracks for this course with a PWJ membership!
Membership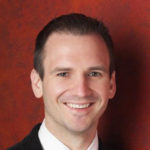 Instructor
---
Learn a variety of scales to get started with improvisation over major and minor chords. After covering common progressions, you'll discover the tips and tricks to improvise with confidence.
Course Objectives
Learn common chord progressions in major and minor keys.
Master the principles of soloing and creating interesting solo lines.
Discover how to use the major and pentatonic scale.
Explore the minor scale, extensions, clusters, and minor pentatonic.
Learning Focus
Chords
Improvisation
Scales
Featured Reviews
View PWJ member reviews of this course!
Opened the Door For Me
This workshop opened the door for me to learn how to create beautiful solos without worrying about the notes and the fingering. I really enjoyed the key of C minor:0). It's so beautiful!
Improvising 101
i enjoyed that Jonny explained about the improv technique that he uses. even though its very hard for the beginner to start directly implemeting these concepts into playing
Fundamental and essential stuff
Jonny is the best at getting straight to the point with all the essentials plus the tricks that would take months even years to accomplish. Thanks Jonny.
Fun lessons about the us of possible improvisation scales in Major and Minor Keys
Very clear explanation on possible minor scales and why certain notes, like guide tones are not played. I enjoyed it very much!
A Whole New World!
Excellent, just as all these courses! An organized methodical gradual learning, building from the foundation, love it!
Fun
I can't believe that some beautiful melodies by Jonny comes from a simple scale.
This is exactly the type of guidance I was looking for.
I enjoyed understanding that we can start the scale from anywhere .... I knew it before but with this lesson, I understood it.... big difference ....breakthrough moment :)
Love this
I had so much fun with this. What more is there? I sounded like I knew what I was doing from the get-go.
This was something different and enjoyable for me
Hello - thank you for putting this course together. I learned some useful ideas for improvising. In some ways I am pretty new to the music world, although I did have some classical training many years ago. I am not sure where this fits into my future musical objectives. However I do find a lot of value in being exposed to new ideas and concepts. Thanks again!
Suggestion: guidance on understanding and ability before moving on to another lesson
I enjoy all the courses. Well thought out and explained in laymen terms. The functionality of the site is a great benefit.
New exciting ideas
I enjoyed learning about the different clusters and how to use them. This course gave great ideas and skills to try in my improvisations.
Brilliant thank you.
Learning soooooooo much.
Excellent way in teaching improvisation.
I have always wanted to learn how to do improvisation on the piano. I finally understand how to do this now. I live in Hong Kong. Teachers here mainly teach classical piano. It is difficult to find one to teach pop and jazz piano. I am glad that I find you as a teacher.
Excellent exercises to improve your technique
Great job on arpeggios and chords
Related Courses

Learn the essential scales used to improvise over the most common 7th chords found in jazz and popular music. Scales are the musical building blocks used to create interesting solos.
Join Us
Get instant access to this Course and other member features with a PWJ membership!
---
Guided Learning Tracks
View guided learning tracks for all music styles and skill levels
Progress Tracking
Complete lessons and courses as you track your learning progress
Downloadable Resources
Download Sheet Music and Backing Tracks
Community Forums
Engage with other PWJ members in our member-only community forums
Become a better piano player today. Join with the 14-Day Free Trial today!