---
Scales for Improv on 7th Chords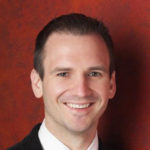 Instructor
---
Learn the essential scales used to improvise over the most common 7th chords found in jazz and popular music. Scales are the musical building blocks used to create interesting solos.
Course Objectives
Learn the scales to use for improvising on all types of 7th chords
Explore the 3 key principles of soloing
Get inspired by a variety of playing examples
Learning Focus
Chords
Improvisation
Scales
Featured Reviews
View PWJ member reviews of this course!
Enjoyed the easy to follow structure.
Context was very helpful. Technical tips also very welcome. Some techniques (eg. slides) are not common in classical music.
Related Courses

Learn a variety of scales to get started with improvisation over major and minor chords. After covering common progressions, you'll discover the tips and tricks to improvise with confidence.