---
Chord Shell & Guide Tone Exercises
Get instant access to the videos, sheet music, and backing tracks for this course with a PWJ membership!
Membership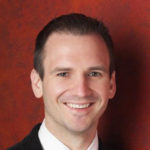 Instructor
---
Learn the essential building blocks of Jazz harmony with chord shells and guide tones. Master these voicings with exercises for major, dominant, and minor 7th chords in all 12 keys to build your foundation for advanced jazz harmony.
Course Objectives
Learn the construction of Chord Shells and Guide Tones
Understand Common Chord Shell Voicings
Play Major 7, Dominant 7, and Minor 7 chords with Shells in 2 Positions
Master the 2-5-1 Progression with Shell Voicings in 12 Keys
Learning Focus
Accompanying
Chords
Exercises
Lead Sheets
Technique
Featured Reviews
View PWJ member reviews of this course!
fun and demanding at the same time
i enjoyed challenging myself. it is very educational and easy to follow
clear & concise and good fun!
well explained lessons, great stuff!
Lots to learn
Sometimes things came too quickly but I worked around that, good stuff!
Amazing! So well explained - Thank you.
To think this can be taught with such clarity and in an upbeat, fun way. I am very excited about joining. It's like the secrets of playing well are being revealed. I've only played classics and studied a lot of theory but my attempts at rock / pop was so basic - playing a 7th in root position was the most daring thing did. Thank you so much!
Gain Focus and Experience
Looking at the chords day after day built a solid framework for me. I began to notice how these progressions were used in songs I know, and I often just went off (meaning on my own) and played those songs as I went! And I appreciate how Jonny is never boring! He has insights and ideas interspersed throughout the lessons!
Great to learn chord shells
Fun and awesome as always. One problem I'm having is when I learn so much, I forget how to play old stuff I used to play.
Clear and fundamental
I think that this approach is very good. I didn't use chord shell so far, and it seems the first step to reach later the ability to apply this gradual method to more complex chords.
Fantastic course, well structured, fun and really good for growth!
It is well structured, teaches you effectively, and the backing tracks are excellent to play with! Will come back and share my course performance as soon as possible
Consistent. Thorough
This course gives room and space to thoroughly train the 251 progression. It needs some extra time to train tempo
thorough and very educational
Great, basic exercises to learn and master shells in all the keys
hard work.......but it´s worth it!
thanks for the downloadble sheets!
Chord shells and guide tones
Excellent course. It comes with the "how" but most importantly, why and when to use these shells. It's a solide foundation to have and requires lots of practice but it will bring you where you want to go - with clarity. Something I needed to work on…
Interesting and informative
Great advice on how to use the content.
Great start for me
Great explanation and exercises.
Very clear and helpful
Easy to follow and good tips.
Foundation
Great instruction
Shell = the bare bones; all that is needed
I enjoy the different approach and the discipline it takes to do the lesson in all keys. Who knew that all this time taking out the fifth and using only the root, third and major seventh makes it sound so much cleaner
Wonderful teaching method
I like the teaching, it is very easy to understand
Excellent
I had a blast completing the course. Jonny's explanations are crystal clear and the course is both fun, entertaining, challenging and sparks creativity.
Challengingly informative
Very thorough instructions by the instructor. Goes above and beyond to make sure you get the concept.
Excellent practice exercises
Very compact chords
Join Us
Get instant access to this Course and other member features with a PWJ membership!
---
Guided Learning Tracks
View guided learning tracks for all music styles and skill levels
Progress Tracking
Complete lessons and courses as you track your learning progress
Downloadable Resources
Download Sheet Music and Backing Tracks
Community Forums
Engage with other PWJ members in our member-only community forums
Become a better piano player today. Join with the 14-Day Free Trial today!