---
Blues Improvisation Challenge
Get instant access to the videos, sheet music, and backing tracks for this course with a PWJ membership!
Membership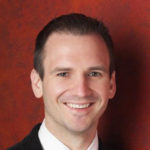 Instructor
Beginner
Intermediate
Advanced
---
Learn the tools for how to create an awesome blues solo. Each week, discover new techniques like 8ths, Triplets, Lower/Upper Position, Harmonized Lines, Slides, Turns, & Rolls.
Course Objectives
A Comprehensive Challenge on Blues Soloing
Create Solo Lines with Quarter Notes, 8th Notes & Triplets
Apply Slides, Turns, and Rolls to Sound Like a Pro
Learning Focus
Basslines
Groove
Improvisation
Featured Reviews
View PWJ member reviews of this course!
my second blues course
after the 10 day blues challenge, I quickly worked through this... I love the rolls and turns
good stuff
good info and learning, thanks
Excellent
Loved this course like most courses on the site. But really enjoyed the Int/Adv Rolls at the end! I originally joined PWJ a while ago with no prior knowledge of blues and boogie. That's certainly changed! 👍😁
My First Blues Improve.
My head felt super blank at first but I'm playing something now. 1hr practice everyday should get me somewhere.
Blues improv challenge
In a word - Fantastic! Very clear explanations for all the levels. I've played piano for some time now, but never come across anything that is so well structured and clear in the way that Jonny teaches. I'm currently working on intermediate level and in the past, I have found that my improvisations were very repetitive and just going up and down the blues scale. This course has given me so many more tools and I especially love playing the turns.
Very challenging
I am enjoying the up and down eight notes and triplets.
Great intro to Blues improv
Good mix of beginner and intermediate blues skills
Related Courses

The most comprehensive course on Blues improvisation! Learn essential techniques for generating blues lines, including 8ths, triplets, lower/upper positions, slides, harmonies, patterns, & more.

The most comprehensive course on Blues licks and riffs! You'll learn 60 essential riffs, including single-note riffs, double-note riffs, ostinatos, runs, & how to combine riffs.

The most comprehensive course on Blues licks and riffs! You'll learn 60 of the coolest riffs, including single-note riffs, double-note riffs, punches, tremelos, rolls, glissandos, ostinatos, & runs.
Join Us
Get instant access to this Course and other member features with a PWJ membership!
---
Guided Learning Tracks
View guided learning tracks for all music styles and skill levels
Progress Tracking
Complete lessons and courses as you track your learning progress
Downloadable Resources
Download Sheet Music and Backing Tracks
Community Forums
Engage with other PWJ members in our member-only community forums
Become a better piano player today. Join with the 14-Day Free Trial today!