---
2 Blues Roll Piano Exercises for Blues Improv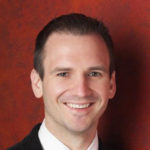 Instructor
---
Learning Focus
Exercises
Improvisation
Riffs
Free Lessons
Get free weekly lessons, practice tips, and downloadable resources to your inbox!
Do you want to learn how to play blues piano rolls? Well, one of the best ways to do this is to take an ordinary blues lick and apply blues chord rolls to them.  In today's Quick Tip, I'll show you how to transform a simple blues lick into an exciting blues roll.  You'll learn 2 blues roll piano exercises to practice over the 12-bar-blues form.
Let's dive in!
Start With A Blues Piano Lick
The first step in playing a blues roll is to start with a standard blues lick or riff.  One of the first blues licks that beginner jazz and blues piano players learn is this:
As you can see, we are playing this lick over a C7 chord.  If you analyze the right hand, you will notice that we are outlining a C Major Chord and an F Major Chord:
We are also breaking the chord up where the top 2 notes are played together and they are rocking against the bottom note. Sounds pretty good, but it could be a lot more exciting! You see, right now, we are simply playing 8th notes. To make it more exciting, we need to use a faster note value.
Transforming A Blues Lick Into a Blues Roll
A Blues Triplet
The key to making your blues licks more exciting is to subdivide the notes of C Major into triplets. The way we do this with a blues roll is that we want to fit 3 notes (a triplet) into the first half of beat one. So how do we do this?
Well, there are many ways, but one of the most common ways is by adding an Eb to your C major chord.  With the addition of this "blue" note, we now have more notes to choose from when we do our triplet roll.
Now that we have an Eb added to our C Major Chord, we're going to use a little device called a turn to turn up and back down from Eb, using the notes Eb E Eb.  And that my friends, is the triplet that we will add to this lick to create that exciting sound:
Harmonizing Your Blues Triplet
Now, we want to harmonize this triplet as well.  The best note to harmonize the first note of the triplet is the G on top.  After all, we used this G in the original lick. After adding in the G, we get this for our lick:
Now, this sounds MUCH better.  It's flashier, it's more exciting, and the lick is a much more dynamic addition to your blues solo.
(If you want to learn even more licks to apply the blues roll to, plus 10 amazing blues rolls, checkout our Bible of Blues Licks Level 2 and Bible of Blues Licks Level 3.)
Hands Together
Now the trick is to practice these blues roll piano exercises over your 12-bar-blues form.  Here are the first 4 measures of the 12-bar blues form with this lick
As you can see, we are using inverted chords in the left hand, which will make it much easier as you work to time the hands.
(You can download the full lesson sheet music with the 12-bar blues form on this page by logging into the membership)
Now, you can play whole notes in your left hand, but what I recommend that you do is to use the "Charleston Rhythm" where you pop the chord a second time on the "and of beat 2".  Pay special attention to how the hands line up! This is one of the biggest mistakes students make.
If you want to practice lining the hands up, an excellent resource is our Smart Sheet Music, which allows you to play the sheet music at any tempo and practice along with it.  You can also change the key of this lesson with the click of one button and practice this lick in any key.
Now that you have this lick down, it's time to learn it in another position.  This lick is a little bit harder, but it sounds amazing once you get it down!
Inverted Blues Roll
One thing you can do with this blues roll is invert the notes of the chord, which allows you to achieve another very exciting sound (and my personal favorite sound).
The way that you would invert this roll it to place the C on the top of the chord instead of the bottom.  Now, with this roll, we are going to add one more note to the roll.  In our first roll, we used 3 notes (a triplet) to fill in the first half of beat one.  This time, we are going to use 4 notes for an even flashier sound.  The way to do this is to start on your blue note Eb and then fill E G E.  This gives you 4 notes all occurring on the first half of beat 1.  Here is what the full roll looks like:
A Note For Smaller Hands
Now, one thing many students struggle with is the stretch from the D# to the C. If this is too much of a stretch for you, you can switch the top note C to a Bb, and you will still achieve a very cool sound:
Whether you play the Bb or the C on top, it's important to practice this roll over the full 12-bar blues form.  Here are the first 4 measures to get you started:
Now, I recommend practicing both of these blues roll piano exercises with the backing track, which can be downloaded on this page by logging into your membership.
Other Blues Resources
Now, if you enjoyed this Quick  Tip and want to improve your ability to improvise the blues, I encourage you to checkout the 10-Lesson Beginner/Intermediate Blues Challenge and the 10-Lesson Intermediate/Advanced Blues Challenge. You'll learn the 12-bar blues form, multiple left hand accompaniments, and a ton of amazing right hand techniques for creating blues lines.
If you want to learn more blues left hand patterns, an excellent course is the Rockin' Blues Bass Lines Beginner/Intermediate and Intermediate/Advanced courses.
And for some blues piano playing to inspire you, checkout this clip of Oscar Peterson.
As always, happy practicing, and see you in the next Quick Tip!
Jonny May
More Free Lessons
This contemporary jazz piano arrangement of the traditional holiday classic "The First Noel" sounds so beautiful that it's bound to strike a chord.
Learn a beautiful jazz piano arrangement of "O Come All Ye Faithful" ("Adeste Fideles") and jazz arranging tips for other holiday favorites!
In this complete guide on 7th chords, Jonny breaks down the 5 categories of 7th chords on piano that form the foundation for jazz harmony.
Looking for downloads?
Subscribe to a membership plan for full access to this Quick Tip's sheet music and backing tracks!
Join Us
Get instant access to this Quick Tip and other member features with a PWJ membership!
---
Guided Learning Tracks
View guided learning tracks for all music styles and skill levels
Progress Tracking
Complete lessons and courses as you track your learning progress
Downloadable Resources
Download Sheet Music and Backing Tracks
Community Forums
Engage with other PWJ members in our member-only community forums
Become a better piano player today. Join with the 14-Day Free Trial today!