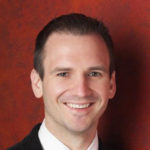 Instructor
---
A deep dive on the 4-On-The-Floor Blues, with 6 essential 4-On-The-Floor patterns.  An essential course if you want to have a variety of left hand blues accompaniments.
Course Objectives
Learn the 4-On-The-Floor Blues Style
Play along with a Backing Track
6 Different Left-Hand Grooves
Discover an energetic style and build your Left Hand chops
Learning Focus
Basslines
Groove
Lead Sheets
Related Courses

A comprehensive course on the 4-On-The-Floor blues, where you'll 6 essential left hand techniques.  With 2 Easy, 2 Medium, and 2 Advanced grooves, you'll have a variety of accompaniment options.

Learn 12 essential blue piano accompaniment techniques.  You'll learn shuffles, slow blues, walking bass, country blues, stride, 4-on-the-floor, and boogie blues.

Learn a total of 8 essential left hand patterns for playing slow blues. You can immediately apply techniques such as 4-on-the-floor or open stride to inject a fresh approach to your blues jams.