---
Play I'll Be Home For Christmas – Jazz Piano Style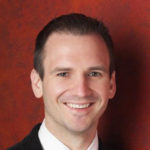 Instructor
---
Free Lessons
Get free weekly lessons, practice tips, and downloadable resources to your inbox!
If there is such a thing as a "sixth sense," it would have to be song. Just as the five primary senses allow us to process the physical world around us in unique ways, so also song uniquely signals to the human spirit. As a profound example of the endowment of song, consider that in 1944, the GI magazine Yank reported that Bing Crosby "accomplished more for military morale than anyone else of that era."¹ The author was referring to what had become the most-requested song among U.S. Armed Forces during the holidays—"I'll Be Home for Christmas." In today's Quick Tip, Jonny May teaches how you too can use song to powerfully connect with a beautiful jazz piano arrangement of "I'll Be Home for Christmas." You'll learn:
No matter where you find yourself this holiday season, this jazz piano arrangement of "I'll Be Home for Christmas" will help your heart find home.
I'll Be Home for Christmas: Song Facts
Bring Crosby's original recording of "I'll Be Home for Christmas" was recorded on October 4, 1943, in the midst of World War II. The song's melody by Walter Kent and lyrics by Kim Gannon paint a first-person portrayal of an overseas soldier at Christmas—all without ever mentioning war.²
Crosby's release of "I'll Be Home for Christmas" followed on the heels of his wildly successful release of "White Christmas" in 1942, which became the best-selling single of all time (in terms of sales of physical media).³
Bing Crosby
"I'll Be Home for Christmas" (1943)
Within a month of its release, Bing Crosby's "I'll Be Home for Christmas" with the John Scott Trotter Orchestra landed on music charts and peaked at #3. The B-side of the original Decca recording featured Bing Crosby's 1941 recording of "Danny Boy."⁴
In December of 1965, at the request of astronauts Frank Borman and James Lovell, NASA played Bing Crosby's "I'll Be Home for Christmas" for the Gemini 7 spacecraft.
I'll Be Home for Christmas: Cover Versions
Since Crosby's early success with Kent and Gannon's "I'll Be Home for Christmas," the tune has not shown any sign of slowing down. In fact, it has been recorded nearly 1200 times in almost every conceivable genre imaginable!⁵ While it is impossible to even scratch the surface of this list, it seems fitting to at least reference some standout versions here. In particular, will look at classic recordings, popular recordings, and of course, jazz piano recordings.
I'll Be Home for Christmas Classic Recordings
Frank Sinatra
"I'll Be Home for Christmas" (1957)
Elvis Presley
"I'll Be Home for Christmas" (1957)
Johnny Mathis
"I'll Be Home for Christmas" (1958)
Frank Sinatra released his third studio album and first Christmas album in 1948, Christmas Songs by Sinatra.  The album contained only 8 songs and did not include "I'll Be Home for Christmas," even though it was already a hit at the time. This is most likely because of limited capacity of vinyl records and because the album already included a cover of Bing Crosby's more popular "White Christmas." However, "I'll Be Home for Christmas" appeared on Sinatra's second Christmas album, A Jolly Christmas from Frank Sinatra, released in September 1957. This second album features six secular holiday songs on the A-side and an additional six religious Christmas songs on the B-side.⁶ A Jolly Christmas from Frank Sinatra achieved platinum certification in the U.S. in 2003 for over 1,000,000 units shipped.⁷
In October of 1957, just a month after Capitol Records had released A Jolly Christmas from Frank Sinatra, RCA Victor dropped Elvis' Christmas Album, which also features "I'll Be Home for Christmas" on the A-side, track 4 position. Elvis' Christmas Album received platinum certification in 1999 and went on to achieve diamond certification (over 10,000,000 units shipped) in 2011.⁸ In fact, Elvis' Christmas Album remains the best-selling Christmas album of all time, with upwards of 20,000,000 sales worldwide.⁹
Another classic version of "I'll Be Home for Christmas" is that of Johnny Mathis, which was released in 1958 on his album entitled Merry Christmas. The album peaked at #3 on the Billboard 200 and became gold-certified by by 1960 with 500,000 units shipped. Merry Christmas went on to achieve platinum status by 1986 and remains among the top-10 grossing Christmas albums of all time.¹⁰ ¹¹
Next, we'll look at few modern covers versions of this beloved classic.
I'll Be Home for Christmas Pop Versions
Josh Groban
"I'll Be Home for Christmas" (2007)
Michael Bublé
"I'll Be Home for Christmas" (2011)
Kelly Clarkson
"I'll Be Home for Christmas" (2011)
Josh Groban, whose unique blend of classical and contemporary vocal technique has sometimes been described as "operatic pop," released his Christmas album, Noël, in October 2007. Noël rose to #1 spot on the Billboard 200 and remained there for five consecutive weeks, breaking the record previously held by Evis' Christmas Album! In fact, Noël achieved platinum-certification on November 27, 2007, just 7 weeks after its release.¹² By January 5, 2008, Noël made history again when five of Groban's Christmas songs placed on the Top 30 Adult Contemporary Chart in the same week! At the top of the chart was Josh Groban's "I'll Be Home fore Christmas."
On October 14, 2011, Canadian crooner Michael Bublé released his seventh studio album, Christmas, which achieved platinum-certification (1,000,000 units shipped) on September 30, 2011—two weeks before its release!¹³ As a result, the heavily-marketed holiday album rose to #1 on the Billboard 200 chart by the end of 2011. In addition, Christmas also earned Bublé the 2012 Juno award for Album of the Year, the first Christmas album ever to achieve this distinction. While Bublé's Christmas includes "I'll Be Home for Christmas," he had actually first released the song much earlier in his career in 2003 on Let It Snow, an EP containing five tracks. The full-length Christmas album turned out to be a good move for Bublé. In fact, it remains his most successful album to date, with over 12 million units sold worldwide.¹⁴
A Common Platinum Thread?
While Groban and Bublé have distinctive vocal styles, their respective versions of "I'll Be Home for Christmas" have at least one thing in common. Both are both produced by "Hit-Man" David Foster. In fact, David Foster is (at least in part) responsible for 3 of the top ten best-selling holiday albums of all time, which include Groban's Noël, Bublé's Christmas and Celine Dion's These Are Special Times (1998).¹⁵
Next we turn to American Idol alumnus Kelly Clarkson, whose released her rendition of "I'll Be Home for Christmas" on her 2011 EP iTunes Session. Clarkson's take on the holiday classic is both jazzy and soulful. It's also unique in that she performs it in 3/4 time. Clarkson released her full-length Christmas album, Wrapped In Red, on October 25, 2013, with her earlier recording of "I'll Be Home for Christmas" included on the deluxe-edition. The album was platinum-certified six weeks later.¹⁶  In addition, Wrapped In Red became the #1 holiday album of 2013 and Clarkson became the first American female to hold the #1 holiday album since modern tracking methods were established by Nielsen SoundScan in 1991.¹⁷
I'll Be Home for Christmas Jazz Piano Recordings
Gene Harris
"I'll Be Home for Christmas" (1994)
Dave McKenna
"I'll Be Home for Christmas" (1997)
Beegie Adair
"I'll Be Home for Christmas" (2004)
Last, but certainly not least, are three beautiful jazz piano recordings of "I'll Be Home for Christmas." Gene Harris' 1994 recording from A Concord Jazz Christmas features the classic tune in a jazz trio setting. Harris' genius is evident in his personalization of Walter Kent's traditional melody with beautiful ornamentation that is emblematic of his brand of soul jazz.
Dave McKenna's 1997 solo jazz piano album, Christmas Party–Holiday Piano Spiked with Swing, features a medium swing performance of "I'll Be Home for Christmas" that feels just right. In fact, then entire album is required listening for all aspiring jazz piano students, especially those who want to play solo jazz piano. Besides McKenna's phenomenal improv lines, the album is replete with examples of essential solo jazz piano techniques such as walking bass lines, stride piano and four-on-the-floor.
Beegie Adair's 2004 solo recording of "I'll Be Home for Christmas" interprets the classic holiday tune in an elegant cocktail jazz style. This performance displays Beegie's mastery of jazz ballad harmonic approaches and improvisation techniques that are simultaneously sophisticated and listenable. In fact, Beegie's restrained and relaxed style has made her recordings among the best sellers of the jazz genre.
If you want to play jazz piano like Gene Harris, Dave McKenna and Beegie Adair, then keep reading. In the following sections, you'll learn the basic piano chords to "I'll Be Home for Christmas." Afterward, you discover three important jazz piano techniques.
I'll Be Home for Christmas: Basic Piano Chords
Today's jazz piano tutorial on "I'll Be Home for Christmas" is in the key of B♭ major. Therefore, there are two flats in the key signature: B♭ and E♭. This lesson includes 3 downloadable backing tracks that appear at the bottom of this page after logging in with your membership. Due to publisher's restrictions, we cannot notate the melody here. However, today's PDF lesson sheet is available here through our partner MusicNotes.com for a nominal fee. Be sure to enter your PWJ discount code to receive 20% off.
Let's start by playing the basic piano chords for "I'll Be Home for Christmas" in B♭ major.
Each of these basic 3-note chords are examples of triads (except Fsus4). Triads are built from every other note of a parent scale and all adjacent chord tones are a 3rd interval apart. Suspended chords, such as the F(sus4) in measure 11, are also 3-note chords. However, "sus chords" are not triads because they are not built excessively using 3rd intervals.
If you are a PWJ member, you can master all 48 triads with our Piano Triads—Major, Minor, Diminished, Augmented Chords Smartsheet.
Harmonic Analysis of I'll Be Home for Christmas
Did you notice the Roman numerals in red below each chord? These numbers provide a harmonic analysis of "I'll Be Home for Christmas." In this particular analysis, major chords are indicated with uppercase Roman numerals. On the other hand, minor and diminished chords are indicated with lowercase Roman numerals. Each number compares the relationship between the current chord and the primary key of B♭ major.
Some of the chords in "I'll Be Home for Christmas" are not from B♭ major at all, such as the G major in measure 3. Therefore, in analyzing tunes, we seek the explanation that best describes how a particular chord is behaving. In this case, the analysis shows G major as V/ii. This is read as "five of two" and indicates that the G major chord is behaving the like the 5-chord of C minor. We call this a secondary dominant. Harmonic analysis skills like this are important for learning to play piano by ear and improvise.
We have two Analysis Learning Tracks at PWJ for you to develop your analytical skills at the piano:
Now, let's learn some jazz piano techniques that we can apply to "I'll Be Home for Christmas."
I'll Be Home for Christmas: Jazz Piano Techniques
In this section, we'll cover three essential jazz piano techniques that you can apply on "I'll Be Home for Christmas," or any of your holiday favorites.
Christmas Jazz Piano Technique #1: Diatonic 7th Chords
First, to get that characteristic jazz piano sound, we want to base our harmonic vocabulary on 4-note seventh chords instead of 3-note triads. This doesn't mean that every chord we play must contain four notes. However, it does mean than we will often include the 7th above the root, an additional chord color that is not found in simple triads.
Let's play each of the diatonic 7th chords in B♭ major to get your hands and ears accustomed to 4-note chords. The adjective diatonic simply means we are only playing the 7th chords that come from the B♭ major scale: B♭maj7, Cm7, Dm7, E♭maj7, F7, Gm7 and Aø7.
Diatonic 7th Chords in B♭ Major
Diatonic 7th chords are so important to jazz harmony and improvisation that we have an entire course on this topic. Be sure to check out Diatonic 7th Chord Exercises (Int) to learn 48 exercises to master your diatonic 7th chords in all 12 keys.
What About Non-Diatonic Chords?
What about the other chords in "I'll Be Home for Christmas" that are not included in the example above, such as C♯°7? You can learn about how to incorporate chords like this from outside of the primary key in our course on Passing Chords and Reharmonization (Int, Adv).
Next, you'll learn about jazz piano techniques that include additional chord colors beyond the 7th.
Christmas Jazz Piano Technique #2: Chord Extensions
While seventh chords supply the foundation for jazz harmony, many jazz chords include additional notes besides the root, 3rd, 5th and 7th. In fact, there are three additional notes that can be potentially added to a seventh chord. These notes are chord extensions or upper extensions. These potential extensions are the 9th, 11th and the 13th.
The excerpt below from today's lesson sheet shows each chord extension for a B♭maj7 chord. However, not all extensions produce a consonant sound. For example, while the note E♭ is indeed the 11th of B♭maj7, this is more theoretical than practical. In actual use, the 11th is avoided on major 7th chords and dominant 7th chords because it clashes with the 3rd…in this case, the note D.
Check out our full-length course on Piano Chord Extensions to learn how to apply chord extensions on all major, minor and dominant chords.
Example of Chord Extensions
Jonny's arrangement of "I'll Be Home for Christmas" begins with a great example of the application of chord extensions. In fact, the B♭6⁄9 voicing that opens the arrangement is a major chord sound that features two chord extensions. The note C in the right hand is the 9th. In addition, the note G in the left hand is the 6th. (We use the label 6th instead of 13th whenever the 7th of the chord is not included.) If you play all the notes at the same time, you have the following sound:
This beautiful chord voicing also happens to be an example of a quartal voicing because the majority of the notes are a perfect fourth apart…specifically D–G–C–F–B♭ . To learn more about this hip jazz piano voicing technique, check out our Quartal Voicings Essentials.
Christmas Jazz Piano Technique #3: Chord Alterations
Another category in the study of jazz piano chord coloration is chord alterations. These are essentially chord extensions that contain an accidental. There are four potential alterations that jazz musicians use—the ♭9, ♯9, ♯11 and ♭13. However, these four alterations are sometimes expressed as ♭9, ♯9, ♭5 and ♯5. That's because ♯11 and ♭5 are enharmonically equivalent. The same is also true for ♯5 and ♭13.
Jazz pianists most commonly use chord alterations on dominant 7th chords. Therefore, the following example shows the potential chord alterations for F7—the V7 chord in B♭ major.
Example of Chord Alterations
Here are two examples of altered dominant chords that Jonny uses in his jazz piano arrangement of "I'll Be Home for Christmas."
Great job! To take a deep dive on this topic, check out our course on Piano Chord Alterations.
Conclusion
Congratulations, you've finished today's jazz piano lesson on "I'll Be Home for Christmas." Be sure to check out the following resources for even more jazz piano techniques and holiday favorites.
Additional Jazz Piano Techniques
Additional Christmas Piano Lessons
Thanks for learning with us today! We'll see you next time.
---
---
Writer
Michael LaDisa graduated from the University of North Texas with a major in Music Theory & Composition. He lives in Chicago where he operates a private teaching studio and performs regularly as a solo pianist. His educational work with students has been featured on WGN-TV Evening News, Fox 32 Good Day,...
More Free Lessons
This contemporary jazz piano arrangement of the traditional holiday classic "The First Noel" sounds so beautiful that it's bound to strike a chord.
Learn a beautiful jazz piano arrangement of "O Come All Ye Faithful" ("Adeste Fideles") and jazz arranging tips for other holiday favorites!
In this complete guide on 7th chords, Jonny breaks down the 5 categories of 7th chords on piano that form the foundation for jazz harmony.
Looking for downloads?
Subscribe to a membership plan for full access to this Quick Tip's sheet music and backing tracks!
Join Us
Get instant access to this Quick Tip and other member features with a PWJ membership!
---
Guided Learning Tracks
View guided learning tracks for all music styles and skill levels
Progress Tracking
Complete lessons and courses as you track your learning progress
Downloadable Resources
Download Sheet Music and Backing Tracks
Community Forums
Engage with other PWJ members in our member-only community forums
Become a better piano player today. Join with the 14-Day Free Trial today!