---
Beegie Adair: Celebrating Her Life & Piano Legacy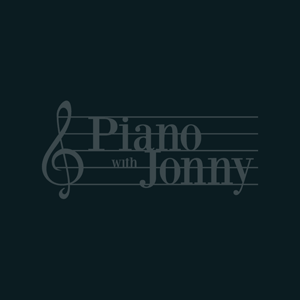 Instructor
Beginner
Intermediate
Advanced
---
Learning Focus
This lesson has general learning focus!
Music Style
This lesson does not target a specific music style.
Free Lessons
Get free weekly lessons, practice tips, and downloadable resources to your inbox!
In honor of some of the great contributors to jazz as an art form, we are featuring a blog this month in recognition of Beegie Adair, an American jazz pianist and bandleader whose influence and talent resonated among jazz enthusiasts and piano students all over the world.
"Pianist Beegie Adair will take you back to the days when songs were judged by the beauty of the melody."
-JazzReview
 (December 11, 1937 – January 23, 2022)
Bobbe Gorin was born on December 11, 1937, in Cave City, Kentucky. She started taking piano lessons at age five and was playing in clubs in Tennessee and Kentucky as a teenager. She continued to study piano throughout college, earning a B.S. in Music Education at Western Kentucky University in Bowling Green, Kentucky.
Beegie Adair worked as a session musician, and contributed piano performances to recordings by various artists including Dolly Parton, Chet Atkins, Vince Gill, Lucille Ball, Steve Allen and Henry Mancini. She also appeared on different TV shows such as "The Johnny Cash Show" and "The Ralph Emery Show."
She appeared on over 100 albums, with more than 35 studio albums recorded with her trio, along with bassist Roger Spencer and drummer Chris Brown. Her repertoire ranged from Cole Porter standards to Frank Sinatra classics and romantic World War II ballads.
Beegie's 6-CD Centennial Composers Collection of tunes by Rodgers, Gershwin, Kern, Ellington, Carmichael and Berlin became an instant collectible classic upon its release. Her first live album was called "The Real Thing," and it spent over 12 weeks in the Top 20 on the JazzWeek charts. Not surprisingly, it was named one of the "Top 100 Best Jazz Albums." Her discography demonstrated great versatility throughout her career which stretched over six decades. 
Play Piano Like Beegie Adair
Michael LaDisa: Would you like learn to play jazz piano like Beegie Adair? Here are some excerpts from her trio performance of "Autumn Leaves" at the Nashville Jazz Workshop. Specifically, we'll examine Beegie's treatment of the minor 1-chord (G minor). This is the only chord in the form of "Autumn Leaves" that lasts for two measures. As such, it can provide a challenge for aspiring jazz piano students regarding what to play in that space. However, it also presents a great opportunity for creativity. In fact, we can learn a lot from Beegie in this context. Many lead sheets for "Autumn Leaves" simply indicate G minor for these two bars. However, that does not necessarily imply that you should play a G minor triad. Rather, it leaves the door open for the performer to choose how they would like to express G minor with various minor scale formations.
In the following 5 examples, we'll see how Beegie approaches the minor 1-chord harmonically and melodically using both Dorian and Melodic Minor scales.
Example 1: Block Chords
In our first example, Beegie punctuates the 1st ending using a block chords motif over G Dorian. Notice that this approach combines Gm7 and Gm6 sounds.
Example 2: Left Hand Countermelody
In our second example, Beegie brilliantly responds to her right hand statement of the melody by inserting a left hand countermelody in the 2nd ending using G Dorian.
Example 3: Melodic Minor Flourish
In example 3, Beegie repeats a melodic flourish on G Melodic Minor at the completion of the head to lead into her solo.
Example 4: Triad Pairs
Our fourth example occurs in the 2nd ending of Beegie's solo. This lick uses an improv technique called triad pairs. Notice that Beegie's line alternates between Gm and Am triad shapes. Both triads are contained in the G Dorian scale and can be used together to inspire interesting melodic ideas like Beegie presents here.
Example 5: Minor-Major Tonic Chord
In example 5, Beegie draws on the dark and exotic sound of the minor-major tonic chord. This chord is G–▵, pronounced "G minor-major," and may also be expressed with any of the following chord symbols: G⧋, G–⁺⁷, Gm (maj7), or Gm(#7).
This chord (G-B♭-D-F♯) features a minor 3rd and a major 7th and comes from the G Melodic Minor scale: G-A-B♭-C-D-E-F♯. In this example, notice that Beegie voices G–▵ with the 9th (G-B♭-D-F♯-A) for a super hip sound. It is also interesting to note that the upper four notes of this voicing form a B♭▵#5 shape.
For a deep dive on "Autumn Leaves," check out our course Autumn Leaves Jazz Swing 1 where you'll learn:
Melody & Chords
Harmony & Fills
Walking Bass Lines
Chord Pops
Soloing Techniques
Intros & Outros
Interesting Facts about Beegie Adair
Beegie Adair cites George Shearing, Bill Evans, Oscar Peterson and Erroll Garner among her piano influences.

Beegie's sophisticated jazz piano performances have made her recordings among the biggest sellers in the jazz genre, selling over 2 million albums.

Beegie Adair received many awards and honors over the course of her career, including being honored "International Jazz Hero" by the Jazz Journalist Association in 2013.

In 2002, Beegie became a Steinway Artist, an honor only bestowed upon 1,600 pianists over the globe. Beegie also has thousands of followers on social media, all which deeply appreciate her style representing elegance, liveliness, intelligence and delicateness.
Beegie's smooth and honest style connected to millions of hearts around the world. When playing the piano, her fingers effortlessly danced across the keyboard while executing melodic embellishments with impeccable technique. She will always be an inspiration to aspiring jazz pianists. 
On January 23, 2022, Beegie Adair passed away at her home in Franklin, Tennessee. She was 84 years old.
"The world has lost a true American treasure, but how tremendously fortunate we all are to have entered her sphere and to experience the joy of the music she created. Her entire life was spent using her exquisite talents to teach, entertain and inspire.''
– Official Beegie Adair website
This video "From Beegie- Thank you" posted by Adair Music Group, demonstrated the ease and joy with which Beegie Adair played the piano. In this video, Beegie expresses her gratitude towards her fans and shows determination and strength in planning for next performances.
Sources:
https://www.beegieadair.com/bio
https://www.beegieadair.com/media
More Free Lessons
This contemporary jazz piano arrangement of the traditional holiday classic "The First Noel" sounds so beautiful that it's bound to strike a chord.
In this complete guide on 7th chords, Jonny breaks down the 5 categories of 7th chords on piano that form the foundation for jazz harmony.
Piano montunos are both demanding and exhilarating. In today's lesson, you'll learn essential skills to play Afro-Cuban music with confidence.
Looking for downloads?
Subscribe to a membership plan for full access to this Quick Tip's sheet music and backing tracks!
Join Us
Get instant access to this Quick Tip and other member features with a PWJ membership!
---
Guided Learning Tracks
View guided learning tracks for all music styles and skill levels
Progress Tracking
Complete lessons and courses as you track your learning progress
Downloadable Resources
Download Sheet Music and Backing Tracks
Community Forums
Engage with other PWJ members in our member-only community forums
Become a better piano player today. Join with the 14-Day Free Trial today!