---
Autumn Leaves – Jazz Swing 1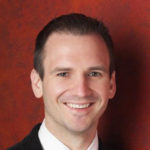 Instructor
---
In our most comprehensive jazz swing piano course, Jonny will walk you step-by-step on how to play the classic tune Autumn Leaves in a beautiful jazz swing style.
We'll start with memorizing the lead sheet melody & chords. Then we'll expand the left hand chords with shells & guide tones, and apply 4 common jazz rhythms. Once we master the left hand, we'll embellish the right hand using harmonies & fills. We'll also learn a walking bass line with chord pops for a full, rich sound. Then we'll discover Jonny's top 4 improv techniques and 3 line building tips, along with which scales we can use to solo over this entire song.
To finish the arrangement, we'll learn 3 intros & outros, and then combine all of these techniques for a final arrangement. By the end of this course, you'll be able to arrange any song in a jazz swing style!
Course Objectives
Learn the lead sheet melody & chords
Expand the chords with shells & guide tones
Embellish the melody with harmony & fills
Apply a walking bass line with chord pops
Discover 4 improv techniques & 3 line building tips
Master 3 stock intros & outros
Learning Focus
Improvisation
Lead Sheets
Reharmonization
Songs
Featured Reviews
View PWJ member reviews of this course!
Thorough fun
It was really nice how the different parts and techniques were taken apart and put together again.
Very instructiv, congratulations
I have learned so much. Jonny is a very good teacher. He speaks so clearly and the pedagogic is perfect. English is not my language, but I understand everything. Thanks a lot. Congratulations.
Related Courses

In this lesson for all playing levels, you'll transform the lead sheet Autumn Trees into a fun swing tune using the essential techniques of swing.  Fills, walking bass lines, and rootless voicings are all covered.

Stylize the Cycle of 5ths Progression in Swing, Latin Bossa Nova, & Jazz Ballad. An essential course if you want to comp on tunes like Fly Me to the Moon, Autumn Leaves, & All the Things You Are.

Learn 10 approaches to accompany on a jazz swing tune. We'll cover the best right hand chord options, 3 right hand rhythms, and 3 left hand bass line options.