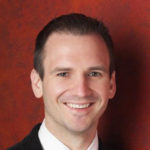 Instructor
---
In this lesson for all playing levels, you'll transform the lead sheet Autumn Trees into a fun swing tune using the essential techniques of swing.  Fills, walking bass lines, and rootless voicings are all covered.
Course Objectives
Learn all 7th chords in the key of C major
Play roots and melody, shells, extensions
Explore rootless Jazz chords in position 1 & 2
Discover fun stylistic elements including fills and walking bass lines
Related Courses

Transform Fly Me to the Moon into a swingin' arrangement! From a lead sheet, we apply swing ingredients like shells, harmonies, chord pops, & fills. Plus, learn an intro, outro, & how to improvise.

Transform a lead sheet into an awesome swing arrangement with the Fly Me to the Moon course! Learn essential swing techniques like walking bass lines, harmonizing the melody, adding fills, & soloing.

Learn 9 techniques for walking jazz bass lines, including outlining chords, chromatic connectors, 5ths, walkups, walkdowns, & more.