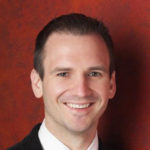 Instructor
---
Transform a lead sheet into an awesome swing arrangement with the Fly Me to the Moon course! Learn essential swing techniques like walking bass lines, harmonizing the melody, adding fills, & soloing.
Course Objectives
Learn the melody, chords, and how to create walking bass lines
Discover melodic swing techniques
Explore how to color your chords and add passing chords
Use a variety of scales for soloing, and learn to create intros and endings
Learning Focus
Improvisation
Lead Sheets
Songs
Related Courses

Transform Fly Me to the Moon into a swingin' arrangement! From a lead sheet, we apply swing ingredients like shells, harmonies, chord pops, & fills. Plus, learn an intro, outro, & how to improvise.

Explore the Cycle of 5ths Progression in 3 Jazz Styles: Swing, Bossa Nova, & Cocktail Piano. An essential course for comping on tunes like Fly Me to the Moon, Autumn Leaves, & All the Things You Are.

5 Jazz comping (accompanying) approaches for tunes like Fly Me to the Moon & Autumn Leaves.  We explore the chords, comp rhythms, and 5 harmonic approaches.