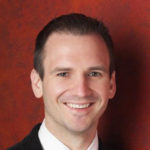 Instructor
---
Transform Fly Me to the Moon into a swingin' arrangement! From a lead sheet, we apply swing ingredients like shells, harmonies, chord pops, & fills. Plus, learn an intro, outro, & how to improvise.
Course Objectives
Learn the melody and chords, along with shell voicings
Discover how to play jazzy fills
Understand chord pops, rolls, and rhythmic variations
Explore soloing and how to play an Intro & Outro
Learning Focus
Improvisation
Lead Sheets
Songs
Related Courses

Transform a lead sheet into an awesome swing arrangement with the Fly Me to the Moon course! Learn essential swing techniques like walking bass lines, harmonizing the melody, adding fills, & soloing.

Learn 9 techniques for walking jazz bass lines, including outlining chords, chromatic connectors, 5ths, walkups, walkdowns, & more.

Discover 5 Jazz approaches for how to comp, or accompany, over the Cycle of 5ths Progression.  We cover the chords, common comping rhythms, & 5 essential harmonic approaches.