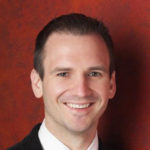 Instructor
---
Transform Fly Me to the Moon into a swingin' arrangement! From a lead sheet, we apply swing ingredients like shells, harmonies, chord pops, & fills. Plus, learn an intro, outro, & how to improvise.
Course Objectives
Learn the melody and chords, along with shell voicings
Discover how to play jazzy fills
Understand chord pops, rolls, and rhythmic variations
Explore soloing and how to play an Intro & Outro
Learning Focus
Improvisation
Lead Sheets
Songs
Featured Reviews
View PWJ member reviews of this course!
Excellent course for beginners / intermediate
I loved all the concepts that can be applied to other songs, and it is a good foundation for the advanced course on Fly Me To The Moon
Widened my understanding and solidified my skills
Thanks Jonnie for a great course. It was fun to add this swinging arrangement to the songs I can play. I especially liked your steady build-up and your explanation of the left hand accompaniment and rythm. Also thanks for the beginnings and endings. Very helpful for other songs!
Fun to learn
Great teaching, easy to understand, learnt so much from lesson 1 through to lesson 5... I have improved my playing of this song a lot - all thanks to this course. Had never played this song before so it has been a lot of fun to learn it step by step.
Got me going and made me stomp my foot and smile!
Having played classical piano at a decent enough level as a young lad, my fingers still wake up from the arthritis surprisingly well. This course did not overwhelm theoretically but still gave som key chord extensions where you would really miss it it they weren't there. And Jonny shows us a couple of very well chosen phrases that really swings and inspires that ol' right hand to go for more. In short, well thought out progression of manageable difficulties. Take your time, and enjoy the ride!
Related Courses

Transform a lead sheet into an awesome swing arrangement with the Fly Me to the Moon course! Learn essential swing techniques like walking bass lines, harmonizing the melody, adding fills, & soloing.

Learn 9 techniques for walking jazz bass lines, including outlining chords, chromatic connectors, 5ths, walkups, walkdowns, & more.

Discover 5 Jazz approaches for how to comp, or accompany, over the Cycle of 5ths Progression.  We cover the chords, common comping rhythms, & 5 essential harmonic approaches.