---
Jazz Intro and Outro Runs
Get instant access to the videos, sheet music, and backing tracks for this course with a PWJ membership!
Membership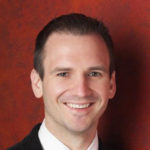 Instructor
---
Learn 6 gorgeous jazz runs up the piano that you can use as an intro or outro for just about any jazz tune.  You'll learn the formulas behind these upper structures plus the "setup chord".
Course Objectives
Learn about the essential "prep chord"
Play upper structures to create genuine Jazz sound
Explore 6 different runs that sweep up the keys
Understand 8 "Resting Places" for the final chord
Featured Reviews
View PWJ member reviews of this course!
Exquisitely beautiful
I have always wondered how to form these sounds. Jonny makes it so easy to understand that I think I will be able to use them a lot, very soon.
More tools for your tool box!
The lesson was quite informative giving the upper structure basis for the chords, fingering ideas, setting the mood, prep chords, and resting chords. Great tools for anyone's jazz tool box, especially getting into and out of tunes!
Adventurous
I enjoyed everything taught in the course, the setting, preps and especially the runs. The prep and runs me in the mindset of traveling into a time zone that spikes the senses which leads to the beginning of the story telling phase, setting my mood for what's to come.
Course Lessons
1
The Setting, the "Prep" Chord, Intro Setups, Run 1, Run 2
2
Runs 3, 4, 5, & 6; 8 Resting Place Chords
Related Courses

Discover 5 Upper Structure Triads that you can use to harmonize any dominant.  This course is a must if you want to comp (accompany) in a jazz style.

6 Jazz Ballad harmonic approaches using chords from Misty.  Topics include Rootless Voicings, Altered Dominants, Block Chords, Drop 2s, Quartal Voicings, Passing Chords, & Chord Substitutions.

The complete course on how to create a gorgeous cocktail jazz ballad. You'll learn Stride-Ballad Left Hand techniques, rootless voicings, and right hand embellishment with extensions, fills, runs, and more.
Join Us
Get instant access to this Course and other member features with a PWJ membership!
---
Guided Learning Tracks
View guided learning tracks for all music styles and skill levels
Progress Tracking
Complete lessons and courses as you track your learning progress
Downloadable Resources
Download Sheet Music and Backing Tracks
Community Forums
Engage with other PWJ members in our member-only community forums
Become a better piano player today. Join with the 14-Day Free Trial today!