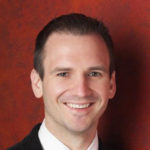 Instructor
Beginner
Intermediate
Advanced
---
Take the Jingle Bells Rag Challenge, where you'll learn how to develop the lead sheet into a super fun ragtime arrangement. Explore Rag Rolls, the Stride Left Hand, and more.
Course Objectives
How to play the melody to Jingle Bells
How to add a Stride Left Hand
How to create the Rag-Rolls in the Right Hand
How to put it all together and add fun effects
Learning Focus
Basslines
Lead Sheets
Songs
Related Courses

Master this flashy ragtime rendition of Jingle Bells, arranged by Disneyland Main Street Pianist Johnny Hodges.  Learn the Christmas "Bell" Introduction, Rag Rolls, Bass Crossover, and more.

Learn a fun swing arrangement of O Christmas Tree.  Discover how to transform the lead sheet with swing techniques like shells, slides, fills, & tremolos, plus learn to improvise over it.

Learn how to play The Christmas Song as a Latin Samba accompaniment. We explore the Samba rhythm, chord progression, how to jazz-up the chords, and chord reharmonizations.