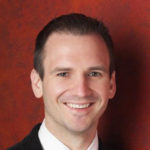 Instructor
---
Master this flashy ragtime rendition of Jingle Bells, arranged by Disneyland Main Street Pianist Johnny Hodges.  Learn the Christmas "Bell" Introduction, Rag Rolls, Bass Crossover, and more.
Course Objectives
Learn every note of the original Johnny Hodges Arrangement
Master the flashy introduction, the ragtime left hand, and the "Rag Rolls" technique in the right hand
Understand glissandos and ornamentations
Explore fast arpeggios, and crossing the hands for the bass solo
Related Courses

Take the Jingle Bells Rag Challenge, where you'll learn how to develop the lead sheet into a super fun ragtime arrangement. Explore Rag Rolls, the Stride Left Hand, and more.

Get ready to learn Silent Night in a fun Blues Rhumba Style with slides, tremolos, and rolls. A Rhumba Intro and Outro are included, along with a valuable toolkit of soloing techniques.

Make it a swingin' Christmas with O Christmas Tree. We'll build a swing arrangement from the lead sheet with techniques like walking bass, block chords, & jazz fills, plus learn how to improvise!