O Christmas Tree 2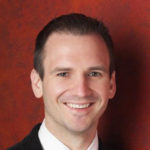 Instructor
Member options
Make it a swingin' Christmas with O Christmas Tree. We'll build a swing arrangement from the lead sheet with techniques like walking bass, block chords, & jazz fills, plus learn how to improvise!
Course Objectives
Learn a Jazz version of the classic, O Christmas Tree
Master the Melody and Chords while adding Swing and Color to this holiday classic
Explore adding Chord Shells, Fills, and Arpeggiation
Learn a fun Intro, Tag, and Bluesy Soloing techniques
Learning Focus
Improvisation
Lead Sheets
Songs
Course Resources

Lesson Sheet

Lesson-sheet-O-Christmas-Tree-2.pdf
Download
Course Lessons
5 / 5 lessons completed (100%)
Well done on completing this course!
1
Lead Sheet Melody & Basic Chords, Left Hand Shells
2
Left Hand Walking Bass, Combined Left Hand Approaches, Swinging the Melody
3
Blocked Chords, Slides, Fills, Tremelos
4
Stride Left Hand, Intro 1, 2, & 3; Right Hand Soloing Techniques, Outro
5
Soloing Ideas, Putting the Whole Tune Together
Want to reset your course progress? No problem - use the link below:
Related Courses

Learn a fun swing arrangement of O Christmas Tree.  Discover how to transform the lead sheet with swing techniques like shells, slides, fills, & tremolos, plus learn to improvise over it.

Create a relaxing atmosphere with this beautiful Bossa Nova accompaniment of the classic Christmas tune Silent Night. With jazzy chord voicings and the Bossa rhythm, you'll never hear it the same way again.

Learn how to play The Christmas Song as a Latin Samba accompaniment. We explore the Samba rhythm, chord progression, how to jazz-up the chords, and chord reharmonizations.