---
O Christmas Tree Challenge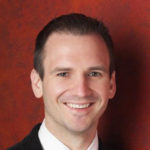 Instructor
Beginner
Intermediate
Advanced
---
Dive into this exciting Christmas challenge where you'll learn a fun swing version of O Christmas Tree.  We'll develop the the lead sheet with walking bass, chord shells, blocked chords, and more.
Course Objectives
Week 1: Learn the Lead Sheet Melody & Chords
Week 2: Develop the left hand with Chord Shells or a Walking Bass
Week 3: Swing the melody with single notes or Blocked Chords
Week 4: Put the hands together!
Related Courses

Learn a fun swing arrangement of O Christmas Tree.  Discover how to transform the lead sheet with swing techniques like shells, slides, fills, & tremolos, plus learn to improvise over it.

Make it a swingin' Christmas with O Christmas Tree. We'll build a swing arrangement from the lead sheet with techniques like walking bass, block chords, & jazz fills, plus learn how to improvise!

Learn how to play The Christmas Song as a Latin Samba accompaniment. We explore the Samba rhythm, chord progression, how to jazz-up the chords, and chord reharmonizations.