---
O Christmas Tree Challenge
Get instant access to the videos, sheet music, and backing tracks for this course with a PWJ membership!
Membership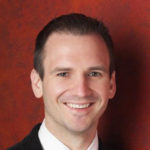 Instructor
Beginner
Intermediate
Advanced
---
Dive into this exciting Christmas challenge where you'll learn a fun swing version of O Christmas Tree.  We'll develop the the lead sheet with walking bass, chord shells, blocked chords, and more.
Course Objectives
Week 1: Learn the Lead Sheet Melody & Chords
Week 2: Develop the left hand with Chord Shells or a Walking Bass
Week 3: Swing the melody with single notes or Blocked Chords
Week 4: Put the hands together!
Featured Reviews
View PWJ member reviews of this course!
O Christmas Tree
Enjoyable and easy to grasp
So fun!
Just joined Piano with Jonny last week as an intermediate player. I've been enjoying going to each weekend's lesson and building on the me lady and chords from lesson to lesson. This is helping me structure my practice when learning a piece on my own.
Excellent!! My confidence is growing!!
I'm very excited and I know this is just the tip of the iceberg!! I finally feel like I'm sounding more than just a n amateur…
Love the learning format
Really enjoyed starting with the most basic of building blocks, then progressively adding complexity. I can actually play a jazzy sounding Christmas tune now, and I'm not quite so reliant on playing exactly what's written!
Fun and inspiring!
Jonny always inspires me! I loved this Christmas challenge!
Nice arrangements, not too difficult.
I like the graduated levels / arrangements building on each other. I like to play it 3 times through. First the basic beg/inter level, then add the right hand harmony with the shells, then the bass line with RH harmony
Beautiful and fun melody
Excellent explanation, amazing content. Thank you very much professor Jonny May , I enjoyed the course. Thank you.
Related Courses

Learn a fun swing arrangement of O Christmas Tree.  Discover how to transform the lead sheet with swing techniques like shells, slides, fills, & tremolos, plus learn to improvise over it.

Make it a swingin' Christmas with O Christmas Tree. We'll build a swing arrangement from the lead sheet with techniques like walking bass, block chords, & jazz fills, plus learn how to improvise!

Learn how to play The Christmas Song as a Latin Samba accompaniment. We explore the Samba rhythm, chord progression, how to jazz-up the chords, and chord reharmonizations.
Join Us
Get instant access to this Course and other member features with a PWJ membership!
---
Guided Learning Tracks
View guided learning tracks for all music styles and skill levels
Progress Tracking
Complete lessons and courses as you track your learning progress
Downloadable Resources
Download Sheet Music and Backing Tracks
Community Forums
Engage with other PWJ members in our member-only community forums
Become a better piano player today. Join with the 14-Day Free Trial today!