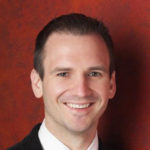 Instructor
---
Learn stride with the classic tune, "After You've Gone." Building from the lead sheet, you'll discover the essential techniques to play like Fats Waller and James P Johnson.
Course Objectives
Learn the melody and chords
Create a stride left hand pattern
Master 3 right hand embellishments
Learn to solo with 1 scale
Learning Focus
Improvisation
Lead Sheets
Songs
Related Courses

Learn the building blocks of stride piano with this fun stride arrangement of Ode to Joy.  Discover how use triplet rolls, stride runs, turns, & stride harmony as we dissect each note of the arrangement.

Learn America the Beautiful in a Ragtime Style.  Starting with the lead sheet, we apply rag rolls and the ragtime-stride left hand.  An essential Ragtime course!

A flashy ragtime rendition of Disney's Bare Necessities! Starting with a lead sheet, you learn how to apply Forward Rag Rolls & the Stride-Ragtime left hand.