---
America the Beautiful Rag Challenge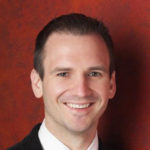 Instructor
Beginner
Intermediate
Advanced
---
Learn America the Beautiful in a Ragtime Style.  Starting with the lead sheet, we apply rag rolls and the ragtime-stride left hand.  An essential Ragtime course!
Course Objectives
Learn America the Beautiful in Ragtime
Apply the Stride Left Hand
Incorporate Rag Rolls and Put Both Hands Together
Related Courses

A deep dive on Ragtime stylization using the tune America the Beautiful. Learn the stock Ragtime intro, forward rag rolls, reverse rag rolls, triplet rag rolls, ornaments, & the bass treatment.

Learn how to rag up a simple song with beginner rag rolls and the jumping left hand. After this course, you'll have a working knowledge of how to "ragify" any melody you encounter.

Discover the professional secrets behind ragtime with this in-depth workshop. You'll learn the 4 essential Rag Rolls and the Ragtime stride left hand which we will apply to a traditional song.