---
America the Beautiful Rag Challenge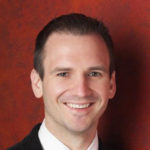 Instructor
Beginner
Intermediate
Advanced
---
Learn America the Beautiful in a Ragtime Style.  Starting with the lead sheet, we apply rag rolls and the ragtime-stride left hand.  An essential Ragtime course!
Course Objectives
Learn America the Beautiful in Ragtime
Apply the Stride Left Hand
Incorporate Rag Rolls and Put Both Hands Together
Featured Reviews
View PWJ member reviews of this course!
It was a lots of fun!
It was a beautiful experience, I learned very interesting techniques. Thank you very much Jonny May for the explanation and beautiful song. I enjoyed the song, techniques, and strides.
Related Courses

A deep dive on Ragtime stylization using the tune America the Beautiful. Learn the stock Ragtime intro, forward rag rolls, reverse rag rolls, triplet rag rolls, ornaments, & the bass treatment.

Learn how to rag up a simple song with beginner rag rolls and the jumping left hand. After this course, you'll have a working knowledge of how to "ragify" any melody you encounter.

Discover the professional secrets behind ragtime with this in-depth workshop. You'll learn the 4 essential Rag Rolls and the Ragtime stride left hand which we will apply to a traditional song.