---
America The Beautiful Rag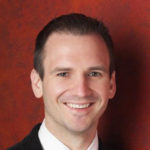 Instructor
---
A deep dive on Ragtime stylization using the tune America the Beautiful. Learn the stock Ragtime intro, forward rag rolls, reverse rag rolls, triplet rag rolls, ornaments, & the bass treatment.
Course Objectives
Play America the Beautiful in a Ragtime Style
Learn the Left Hand Jumping Pattern
Master Rag Rolls and Ornamentation
Course Lessons
1
Arrangement Preview, Melody, Chords, Left Hand
2
Rag Rolls, Introduction, Ending
3
Ornamentation, Song application, When the Saints Go Marching, The Entertainer
Related Courses

Learn how to rag up a simple song with beginner rag rolls and the jumping left hand. After this course, you'll have a working knowledge of how to "ragify" any melody you encounter.

Discover the professional secrets behind ragtime with this in-depth workshop. You'll learn the 4 essential Rag Rolls and the Ragtime stride left hand which we will apply to a traditional song.

Master this flashy ragtime rendition of Jingle Bells, arranged by Disneyland Main Street Pianist Johnny Hodges.  Learn the Christmas "Bell" Introduction, Rag Rolls, Bass Crossover, and more.