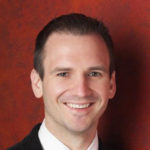 Instructor
---
Discover the professional secrets behind ragtime with this in-depth workshop. You'll learn the 4 essential Rag Rolls and the Ragtime stride left hand which we will apply to a traditional song.
Course Objectives
Discover advanced ragtime arranging techniques
Apply 4 Rag Rolls to the melody
Understand how to combine rag rolls
Play the Mary Had a Little Lamb Rag
Learning Focus
Exercises
Lead Sheets
Songs
Course Lessons
1
Lead Sheet Melody & Chords, Stride Left Hand, Forward Rag Roll
2
Reverse Rag Roll, 8th-Note Roll
3
Triplet Roll, Combined Rolls, Bass Walkups, Ornaments
Related Courses

Learn how to rag up a simple song with beginner rag rolls and the jumping left hand. After this course, you'll have a working knowledge of how to "ragify" any melody you encounter.

Learn the building blocks of stride piano with this fun stride arrangement of Ode to Joy.  Discover how use triplet rolls, stride runs, turns, & stride harmony as we dissect each note of the arrangement.

Master this flashy ragtime rendition of Jingle Bells, arranged by Disneyland Main Street Pianist Johnny Hodges.  Learn the Christmas "Bell" Introduction, Rag Rolls, Bass Crossover, and more.