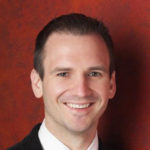 Instructor
---
Learn the building blocks of stride piano with this fun stride arrangement of Ode to Joy.  Discover how use triplet rolls, stride runs, turns, & stride harmony as we dissect each note of the arrangement.
Course Objectives
Learn the full stride arrangement of Jonny's Ode to Joy - note for note!
Discover essential stride techniques like triplet rolls, stride runs, turns, & stride harmony.
Explore techniques for how to construct a stride solo.
Course Lessons
1
Intro, A Section, B Section
3
Final Sections, A1, B, A2, A3, & Outro
Related Courses

Make your friend's birthday party unforgettable with Happy Birthday in 7 fun styles. We'll explore traditional, Latin Samba, Swing, Stride, Ragtime, Bass Cross-over, & Broadway Kickline.

Discover the professional secrets behind ragtime with this in-depth workshop. You'll learn the 4 essential Rag Rolls and the Ragtime stride left hand which we will apply to a traditional song.

Master this flashy ragtime rendition of Jingle Bells, arranged by Disneyland Main Street Pianist Johnny Hodges.  Learn the Christmas "Bell" Introduction, Rag Rolls, Bass Crossover, and more.