---
Happy Birthday in 7 Styles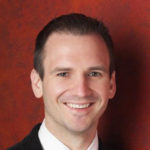 Instructor
---
Make your friend's birthday party unforgettable with Happy Birthday in 7 fun styles. We'll explore traditional, Latin Samba, Swing, Stride, Ragtime, Bass Cross-over, & Broadway Kickline.
Course Objectives
Learn 7 amazing styles: Traditional, Latin Samba, Swing, Stride, Ragtime, Crossed Hands, and Broadway
Discover the theory behind each musical style
Explore techniques such as slides, arpeggios, rag rolls, and ornamentations
Learn how to use dynamics and articulation
Related Courses

Learn the building blocks of stride piano with this fun stride arrangement of Ode to Joy.  Discover how use triplet rolls, stride runs, turns, & stride harmony as we dissect each note of the arrangement.

Learn America the Beautiful in a Ragtime Style.  Starting with the lead sheet, we apply rag rolls and the ragtime-stride left hand.  An essential Ragtime course!

Learn the tools behind the Bluesy Broadway Kickline Style with this exciting arrangement. Discover how to combine techniques such as sliding, tremolos, blues rolls, and punched notes.