Get instant access to the videos, sheet music, and backing tracks for this course with a PWJ membership!
Membership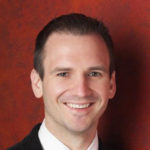 Instructor
---
A flashy ragtime rendition of Disney's Bare Necessities! Starting with a lead sheet, you learn how to apply Forward Rag Rolls & the Stride-Ragtime left hand.
Course Objectives
Expand on your ragtime knowledge
Understand left hand techniques used in Ragtime
Learn the basics of how to arrange any tune in a Ragtime style
Use the techniques and patterns as a stepping stone to more challenging arrangements
Featured Reviews
View PWJ member reviews of this course!
Superb!
Super comprehensive, fun to play, and an excellent way to learn the stride style!
Course Lessons
1
Lead Sheet, Melody and Chords
2
The Left hand Stride Pattern (A and B Section)
3
Harmonizing the Melody, Hand Together, Dynamics
Related Courses

Explore Stride and Ragtime with this flashy arrangement of Bare Necessities! Learn essential Stride & Ragtime techniques like fills, ornaments, stride-runs, rag-rolls, and more.

Learn Cruella De Vil in Vaudeville era style piano (Burlesque Blues). From the lead sheet, we apply the Burlesque-blues left hand, right hand harmonies, slides, fills, & discuss soloing techniques.

Learn this simple, beautiful arrangement of Once Upon a Dream while exploring the building blocks of the Stride-Waltz style, including the rocking techniques, chord sweeping, and more.
Join Us
Get instant access to this Course and other member features with a PWJ membership!
---
Guided Learning Tracks
View guided learning tracks for all music styles and skill levels
Progress Tracking
Complete lessons and courses as you track your learning progress
Downloadable Resources
Download Sheet Music and Backing Tracks
Community Forums
Engage with other PWJ members in our member-only community forums
Become a better piano player today. Join with the 14-Day Free Trial today!