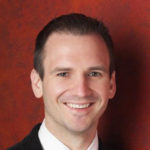 Instructor
---
A flashy ragtime rendition of Disney's Bare Necessities! Starting with a lead sheet, you learn how to apply Forward Rag Rolls & the Stride-Ragtime left hand.
Course Objectives
Expand on your ragtime knowledge
Understand left hand techniques used in Ragtime
Learn the basics of how to arrange any tune in a Ragtime style
Use the techniques and patterns as a stepping stone to more challenging arrangements
Course Lessons
1
Lead Sheet, Melody and Chords
2
The Left hand Stride Pattern (A and B Section)
3
Harmonizing the Melody, Hand Together, Dynamics
Related Courses

Explore Stride and Ragtime with this flashy arrangement of Bare Necessities! Learn essential Stride & Ragtime techniques like fills, ornaments, stride-runs, rag-rolls, and more.

Learn Cruella De Vil in Vaudeville era style piano (Burlesque Blues). From the lead sheet, we apply the Burlesque-blues left hand, right hand harmonies, slides, fills, & discuss soloing techniques.

Learn this simple, beautiful arrangement of Once Upon a Dream while exploring the building blocks of the Stride-Waltz style, including the rocking techniques, chord sweeping, and more.