---
Once Upon a Dream Jazz Waltz 1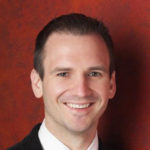 Instructor
---
Learn this simple, beautiful arrangement of Once Upon a Dream while exploring the building blocks of the Stride-Waltz style, including the rocking techniques, chord sweeping, and more.
Course Objectives
Learn the melody, chords, and how to play in the Stride Waltz Style
Discover 3/4 Stride arrangement techniques
Explore how to create an intro and new Melodic Embellishments
Use a variety of techniques and learn this fun, bouncy arrangement
Related Courses

Discover Stride-Waltz techniques like chord rocking & sweeping rolls with this beautiful arrangement of the Disney tune Once Upon a Dream. A fun hand cross over solo is included.

Learn how to transform a lead sheet into a jazz waltz with the Jazz Waltz Challenge. Learn the chords, rootless voicings, stride-waltz bass, & how to embellish the melody with turns & fills.

Learn this inspiring arrangement of Go the Distance.  You'll learn each note & practice tips, plus how to develop a beautiful contemporary piano arrangements like this.