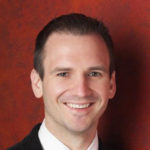 Instructor
Beginner
Intermediate
Advanced
---
Learn how to transform a lead sheet into a jazz waltz with the Jazz Waltz Challenge. Learn the chords, rootless voicings, stride-waltz bass, & how to embellish the melody with turns & fills.
Course Objectives
Learn to play in a Jazz Waltz Style
Master the melody of "Someday I'll Play This Song"
Explore two left hand patterns and ways to embellish the melody
For All Levels
Featured Reviews
View PWJ member reviews of this course!
A solid piece for practice and performance
A tune that is fun to play and listed to but is also a great excercise for some key skills: stride, rootless voicings and trills.
Great fun
Enjoyed this course immensely! I'm used to playing stride in 4/4, so it was interesting to play it in a different time signature that I don't often play in. Pretty little melody which sounds great with the turns! Fun challenge really enjoyed it!
Amazing course!
Excellent content, great explanation. Thank you professor Jonny May for you patience and detail explanation. I enjoyed the course.
Beautiful tune! Lovely to play
The advanced left hand was tricky, but thanks to this beautiful song, "rootless voicings" made a lot of sense suddenly. That's actually what elegance looks like in music.
Related Courses

Learn this simple, beautiful arrangement of Once Upon a Dream while exploring the building blocks of the Stride-Waltz style, including the rocking techniques, chord sweeping, and more.

Discover Stride-Waltz techniques like chord rocking & sweeping rolls with this beautiful arrangement of the Disney tune Once Upon a Dream. A fun hand cross over solo is included.

Learn how to create an easy waltz-swing arrangement of Greensleeves.  We explore the lead sheet, simple left hand shells, 2 waltz grooves, how to harmonize the right hand, and soloing tricks.