---
Greensleeves (What Child Is This) 1
Get instant access to the videos, sheet music, and backing tracks for this course with a PWJ membership!
Membership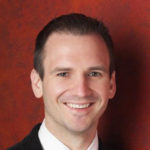 Instructor
---
Learn how to create an easy waltz-swing arrangement of Greensleeves.  We explore the lead sheet, simple left hand shells, 2 waltz grooves, how to harmonize the right hand, and soloing tricks.
Course Objectives
Learn the melody & chords for Greensleeves
Add left hand shells & right hand harmonies
Learn 2 jazz walz rhythms
Explore soloing possibilities
Learning Focus
Improvisation
Lead Sheets
Songs
Featured Reviews
View PWJ member reviews of this course!
Fun way to apply jazz concepts to a traditional song!
A great way to combine rhythm options on LH chord shells and added RH harmony notes under the melody, especially useful on songs with circle progressions for starters. Once comfortable, the concepts can be easily transferred to songs with other types of progressions.
Course Lessons
1
Lead Sheet Melody, Left Hand Shells
2
Right Hand Chord Tones, B Section Chords
3
2 Easy Jazz Waltz Rhythms, Scale for Soloing, Q&A
Related Courses

Jazzify Greensleeves in the spirit of Vince Guaraldi's Charlie Brown Christmas Special arrangement.  Learn 2 left hand accompaniments, jazz harmonies, turns, walking bass, & how to improvise a solo.

Learn a fun swing arrangement of O Christmas Tree.  Discover how to transform the lead sheet with swing techniques like shells, slides, fills, & tremolos, plus learn to improvise over it.

Learn Away in a Manger in a gorgeous Contemporary style.  Working from a lead sheet, we discuss left hand accompaniment patterns, the right hand arpeggiation technique, and more.
Join Us
Get instant access to this Course and other member features with a PWJ membership!
---
Guided Learning Tracks
View guided learning tracks for all music styles and skill levels
Progress Tracking
Complete lessons and courses as you track your learning progress
Downloadable Resources
Download Sheet Music and Backing Tracks
Community Forums
Engage with other PWJ members in our member-only community forums
Become a better piano player today. Join with the 14-Day Free Trial today!