---
Greensleeves (What Child Is This) 2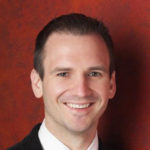 Instructor
---
Jazzify Greensleeves in the spirit of Vince Guaraldi's Charlie Brown Christmas Special arrangement.  Learn 2 left hand accompaniments, jazz harmonies, turns, walking bass, & how to improvise a solo.
Course Objectives
Learn Greensleeves as a Jazz Waltz
Explore 2 Jazzy Left hand Approaches
Play turns on the melody
Try walking bass lines
Learn how to solo over the chords
Learning Focus
Improvisation
Lead Sheets
Songs
Course Lessons
1
Lead Sheet Melody & Basic Chords
2
Left Hand Approach 1: Root to 3-7 Guide Tones
Left Hand Approach 2: Rootless Voicings
3
Right Hand Embellishments: Chord Tones & Turns
Left Hand Techniques: Quick 5-1, Easy Walking Bass, Medium Walking Bass, Scales for Soloing
Q&A
Related Courses

Learn how to create an easy waltz-swing arrangement of Greensleeves.  We explore the lead sheet, simple left hand shells, 2 waltz grooves, how to harmonize the right hand, and soloing tricks.

Make it a swingin' Christmas with O Christmas Tree. We'll build a swing arrangement from the lead sheet with techniques like walking bass, block chords, & jazz fills, plus learn how to improvise!

Learn how to play The Christmas Song as a Latin Samba accompaniment. We explore the Samba rhythm, chord progression, how to jazz-up the chords, and chord reharmonizations.