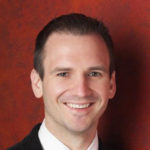 Instructor
---
Explore Stride and Ragtime with this flashy arrangement of Bare Necessities! Learn essential Stride & Ragtime techniques like fills, ornaments, stride-runs, rag-rolls, and more.
Course Objectives
Learn the full arrangement piece by piece
Discover new showmanship techniques
Understand the feel of Ragtime vs Stride
Explore how to cross your hands to take a bass solo
Related Courses

A flashy ragtime rendition of Disney's Bare Necessities! Starting with a lead sheet, you learn how to apply Forward Rag Rolls & the Stride-Ragtime left hand.

Master Vaudeville era-style piano with this Burlesque Blues version of Cruella De Vil. From the lead sheet, apply Burlesque Blues left hand, right hand harmonies, fills, slides, & soloing techniques.

Discover Stride-Waltz techniques like chord rocking & sweeping rolls with this beautiful arrangement of the Disney tune Once Upon a Dream. A fun hand cross over solo is included.