Get instant access to the videos, sheet music, and backing tracks for this course with a PWJ membership!
Membership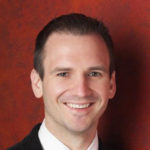 Instructor
---
Making sense of chord extensions and alterations can be confusing when you're first getting started. In this course, Jonny simplifies the concept by teaching the most common chord alterations used in jazz and popular music. You'll master each altered voicing by first finding the easiest way to identify it, and then practicing the concept with helpful exercises in 2 positions.
Course Objectives
Understand how to find the most common chord alterations
Learn the dominant 7(b9), dominant 7(#9), dominant 7(#11), and dominant 7(b13) alterations
Discover the combinations that work best, along with tricks to finding alterations
Practice with exercises in 2 positions, and around the circle of fifths
Learning Focus
Chords
Exercises
Lead Sheets
Featured Reviews
View PWJ member reviews of this course!
Crazy stuff.
Leaves me with mountains of practice.
Further Tool to Harmony
I'm very satisfied in following this course: alterations is one of the, let's say, further and fine tools to improve piano playing. I appreciate the way of discovering them and I'm looking forward to apply them to my piano playing.
Gives much insight
Really very useful
Topic enlightenment
I've known about chord alteration before but this course forged everything into a clear cohesive understanding. It put it all together. Awesome!
Fun, step by step, just challenging enough, great sound
Jonny breaks it down into easily digestible parts and it feels like each lesson is a good basis for the next. After doing several of the exercises the left hand 5-1 sequence descending by a full tone has become automatic for me so I can focus on finding the chords in the right hand
very interesting
Easy to understand but I think you should give more exams so students can easier remember the forms and how to use.
Related Courses

Demystify chord extensions with this comprehensive theory course on learning the most common extensions over major 7, dominant 7, and minor 7 chords.

Master your Dominant 7th chords with 17 exercises to easily play them all.  We'll explore each chord from multiple angles, including the Circle of 5ths, chromatically, with inversions, & progressions.

In this comprehensive course on Dominant 7 Chords, you'll learn how to build Dominant 7 Chords, the Chord Symbols, all 12 Dominant 7 Chords, 4 tunes to practice them with, & the most common Dominant 7 progressions.
Join Us
Get instant access to this Course and other member features with a PWJ membership!
---
Guided Learning Tracks
View guided learning tracks for all music styles and skill levels
Progress Tracking
Complete lessons and courses as you track your learning progress
Downloadable Resources
Download Sheet Music and Backing Tracks
Community Forums
Engage with other PWJ members in our member-only community forums
Become a better piano player today. Join with the 14-Day Free Trial today!