---
Dominant 7th Chord Theory and Application
Get instant access to the videos, sheet music, and backing tracks for this course with a PWJ membership!
Membership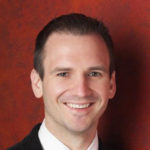 Instructor
---
In this comprehensive course on Dominant 7 Chords, you'll learn how to build Dominant 7 Chords, the Chord Symbols, all 12 Dominant 7 Chords, 4 tunes to practice them with, & the most common Dominant 7 progressions.
Course Objectives
Learn all 12 Dominant 7 Chords
Discover 4 Approaches to Build Dominant 7 Chords
Play 4 Fun Songs that use Dominant 7 Chords
Learn Inversions & Most Common Dominant 7 Progressions
Learning Focus
Chords
Exercises
Groove
Lead Sheets
Featured Reviews
View PWJ member reviews of this course!
New keys
I love how different tunes suit different keys… that's a nice mystery to reflect upon.
Fun!
I was surprised how many of these dominant 7th chords I "naturally" knew just from years of popular music. Glad to finally study in depth.
Very useful reminder
I appreciate the short tunes after each lesson
Nice solid foundation
Good to start from basic foundation chords to make sure I understand and remember the theory. Fun to learn some easy tunes too - starting to feel like I can improvise a bit and know what I'm doing
Enjoyed it!
I really enjoy the way Jonny teaches this stuff. Lots of fun and motivation.
good explanation nice pieces
a lot of fun with the small pieces
Very helpful
I have trained as a classic piano player and not familiar with chords - although I have been playing popular music, etc., I kinda understand from the feel and experiences. I always wanted to study theoretically, but reading theories put me in sleep. This course was perfect for me to focus on, and not too long each lesson. I want to practice these chords everyday so that my hands can remember. Thank you very much Johnny!
Insightful and fun
Its lovely how you made Dominant 7th fun to play
love this
When i learned piano, I taught myself from adult alfred books. i had no help. When i went back to school and studied music it only was 2 years of schooling and a couple semesters of piano because i already had another degree. there was always a bunch of holes from what i taught myself and only being in school two years. doing these foundation courses first for me has been really great at helping fill in holes and thinking about stuff i really already should know. ugh some inversions are hard in some keys. this is a great course
Really good and helped with understanding chord construction.
Confident to start using new chords and learnt new groove rhythm.
Loved the tunes
I would encourage everyone to practice with the tunes. It really helps get the chords in your fingers
Dominant 7 chords, inversions and progressions
More foundational info in review of what I learned many years ago. I followed along well, and I'm motivated to apply to my playing. I can't wait to apply to actual tunes!
Lightbulb moments
Struggled for year with the idea of dominant 7th chords - used to think it was just something related to C major chords. I'm really pleased that I can now find dominant 7th chords in all the major keys. The short melodies for practice where useful especially using the inversions. The Smartsheet was incredibly helpful especially as I was always able to download the backing tracks on my tablet - must contact support to help with this.
Related Courses

Master your Dominant 7th chords with 17 exercises to easily play them all.  We'll explore each chord from multiple angles, including the Circle of 5ths, chromatically, with inversions, & progressions.

Learn all your Major 7th Chords using ascending, descending, blocked, and arpeggiated exercises. Master 7th Chord inversions around the cycle of 5ths.

In this comprehensive course on Major 7 Chords, learn how to build Major 7 Chords, Major 7 Chord Symbols, all 12 Major 7 Chords, 4 tunes to practice them with, & the most common Major 7 progressions.
Join Us
Get instant access to this Course and other member features with a PWJ membership!
---
Guided Learning Tracks
View guided learning tracks for all music styles and skill levels
Progress Tracking
Complete lessons and courses as you track your learning progress
Downloadable Resources
Download Sheet Music and Backing Tracks
Community Forums
Engage with other PWJ members in our member-only community forums
Become a better piano player today. Join with the 14-Day Free Trial today!