---
Dominant 7th Chord Theory and Application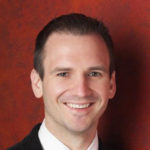 Instructor
---
In this comprehensive course on Dominant 7 Chords, you'll learn how to build Dominant 7 Chords, the Chord Symbols, all 12 Dominant 7 Chords, 4 tunes to practice them with, & the most common Dominant 7 progressions.
Course Objectives
Learn all 12 Dominant 7 Chords
Discover 4 Approaches to Build Dominant 7 Chords
Play 4 Fun Songs that use Dominant 7 Chords
Learn Inversions & Most Common Dominant 7 Progressions
Learning Focus
Chords
Exercises
Groove
Lead Sheets
Featured Reviews
View PWJ member reviews of this course!
Dominant 7 chords, inversions and progressions
More foundational info in review of what I learned many years ago. I followed along well, and I'm motivated to apply to my playing. I can't wait to apply to actual tunes!
Lightbulb moments
Struggled for year with the idea of dominant 7th chords - used to think it was just something related to C major chords. I'm really pleased that I can now find dominant 7th chords in all the major keys. The short melodies for practice where useful especially using the inversions. The Smartsheet was incredibly helpful especially as I was always able to download the backing tracks on my tablet - must contact support to help with this.
Related Courses

Master your Dominant 7th chords with 17 exercises to easily play them all.  We'll explore each chord from multiple angles, including the Circle of 5ths, chromatically, with inversions, & progressions.

Learn all your Major 7th Chords using ascending, descending, blocked, and arpeggiated exercises. Master 7th Chord inversions around the cycle of 5ths.

In this comprehensive course on Major 7 Chords, learn how to build Major 7 Chords, Major 7 Chord Symbols, all 12 Major 7 Chords, 4 tunes to practice them with, & the most common Major 7 progressions.