---
Major 7th Chord Exercises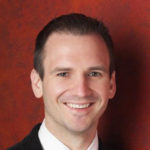 Instructor
---
Learn all your Major 7th Chords using ascending, descending, blocked, and arpeggiated exercises. Master 7th Chord inversions around the cycle of 5ths.
Course Objectives
Master all 12 Major 7th Chords
Apply a variety of Exercises in Blocked & Broken Patterns
Gain fluency with Major 7 Chord Inversions
Learning Focus
Chords
Exercises
Technique
Featured Reviews
View PWJ member reviews of this course!
Simply excellent :)
This is a complex course I needed, fun and worth of coming back during regular practice. Thanks a lot!
Learned a lot
Thank you so much. For the first time i went through a complete course systematically. I bought tons off jazz books which i literally could throw away now.
Great practice
Especially love the target metronome suggestions.
Excellent course!
You will really improve in M7th chord if you practice this as Jonny says.
Excellent, perfect explanation
I always wanted to play chords, but the way Jonny May explained I got it. He made it sound so easy. Now I am enjoying my favorite chords. Thank you very much!
Related Courses

In this comprehensive course on Major 7 Chords, learn how to build Major 7 Chords, Major 7 Chord Symbols, all 12 Major 7 Chords, 4 tunes to practice them with, & the most common Major 7 progressions.

Master your Dominant 7th chords with 17 exercises to easily play them all.  We'll explore each chord from multiple angles, including the Circle of 5ths, chromatically, with inversions, & progressions.

In this comprehensive course on Dominant 7 Chords, you'll learn how to build Dominant 7 Chords, the Chord Symbols, all 12 Dominant 7 Chords, 4 tunes to practice them with, & the most common Dominant 7 progressions.