---
Major 7th Chord Theory and Application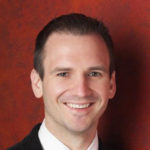 Instructor
---
In this comprehensive course on Major 7 Chords, learn how to build Major 7 Chords, Major 7 Chord Symbols, all 12 Major 7 Chords, 4 tunes to practice them with, & the most common Major 7 progressions.
Course Objectives
Learn the construction of Major 7th Chords in all keys
Play fun short song while you master each chord
Explore improvisation
Use inversions to connect chords smoothly
Featured Reviews
View PWJ member reviews of this course!
very good explanations
I am really inspired about the possibilities using groove , invert chords and improvisation during practicing
Good overview
A nice intro to major 7th chords - doesn't go into too much detail but there's enough to keep it challenging without being confusing.
Very encouraging !
It's lots of fun learning the major 7 chords like they're taught in this course
Clear and well organized
Understand the concept and how to build any major chord easily. Now I just need the practice practice practice for fluency. The popularly used chord progression tips are especially useful !
Fantastic
I have used major 7th, but really didn't understand the structure and invasion. Johnny explained like I can remember forever. So now I'm confident. I just have to practice them. Thank you, Johnny!
Very helpful
Super way to learn playing chords, and solo over the top at same time
Gave me a greater understanding of major 7th chords
I knew a lot of this already by picking it up as I went along, but it was good to go through it all in a structured manner.
Excellent presentation of concepts
I reviewed this entire course and got even more out of it than the first time. Adding in optional exercises made a world of difference.
Moving along smoothly
I enjoyed the careful sequence of concepts. Also enjoyed the short jazzy tunes and the sound of the M7 inversions. Thanks!
Dry theory stuff presented in a very lively manner
Jonny May is very talented and inspiring teacher. Of course, the music theory about major 7th chords was in focus, but strongly enriched with nice add ons like grooving, accentuation, improvisation etc... Whole impression - excellent with lot of fun!
Detailed and clear
I learned a ton. Great explanations
Excellent intro or review or the Maj 7th!
I enjoyed all the short samples of melodies with the chords. However I still can't download the tracks, not sure why. I will go through the introduction again, maybe I missed something.
Basic
Good basic review
Simply competent
What can I say more. I feel good and I'm a better piano player than before
Good review material
Excellent review of major 7 chords and circle of fifths. Very clear, detailed instruction with examples and application. Pace was just right for me to help brush up of material presented several years ago. Thank you!
Just what I'm looking for
This is my first class I've completed and this style of teaching is just what I'm looking. I took piano lessons years ago so I know music theory and I can read music, but i wanted to be able just sit down a play something without music in different styles.
Totally makes sense to me
Simple and effective explanations and the shape approach resonates a lot with me. Backing tracks helpful too! Like the different rhythmic options showing up in each lesson.
Great left hand development exercises.
Nice introduction and pacing too!
Excellent foundational Tool
These lessons make the process of learning the major seventh chords for all twelve keys fun and intuitive. The selling part is that Jonny gives you a simple -- fun melody for every lesson. It's super rewarding to place new concepts into tunes. The added context not only puts the sound in your ear but also gives you the confidence to try that sound with other melodies.
Related Courses

Learn all your Major 7th Chords using ascending, descending, blocked, and arpeggiated exercises. Master 7th Chord inversions around the cycle of 5ths.

In this comprehensive course on Dominant 7 Chords, you'll learn how to build Dominant 7 Chords, the Chord Symbols, all 12 Dominant 7 Chords, 4 tunes to practice them with, & the most common Dominant 7 progressions.

Master your Dominant 7th chords with 17 exercises to easily play them all.  We'll explore each chord from multiple angles, including the Circle of 5ths, chromatically, with inversions, & progressions.