---
Essential Boogie Woogie Piano Riff/Lick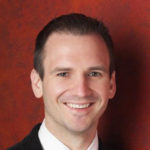 Instructor
---
Free Lessons
Get free weekly lessons, practice tips, and downloadable resources to your inbox!
Who doesn't love boogie-woogie!? It's been around for over a century and has been featured in countless popular performances, online videos, movies, and more. It always gets people over to the piano and moving to the groove. In this tutorial, we'll be going over a rockin' boogie-woogie piano lick. We'll have two versions of the left-hand accompaniment so you'll be able to play this whether you are a beginner or advanced player.
Boogie-Woogie is a style that evolved from the blues and started to come around before the 20th century in African-American communities. It can be described as blues meant to be danced to. It even inspired other styles after it – including certain styles of country music, jump blues, and rock and roll. All these share similar rhythms, grooves, and melodic patterns (riffs and licks).
In this lesson, you'll learn:
The 12-bar blues form used in boogie-woogie and related styles
The right-hand boogie-woogie piano lick using harmonized turns
The blues scale derived notes the lick contains
The left-hand boogie-shuffle & boogie octaves accompaniment
Sheet music PDF for reference
Ready to boogie? Let's dive in!
Step 1: The Boogie-Woogie Blues Lick Form
Today's boogie-woogie piano lick uses the 12-bar blues form. This form is so universal to blues and all its related styles. It has a very common order of chords, check out how it goes in the key of C major:
As you can see it uses all dominant 7th chords. As usual, the order of chords is in the following order: 4 bars of C7, 2 bars of F7, 2 bars of C7, 1 bar of G7, 1 bar of F7, 1 bar of C7, and 1 bar of G7. These all add up to 12 bars in total and it usually just repeats throughout the entire piece of music.
Try playing the chords by themselves and the order they come in if you aren't yet familiar with the 12-bar blues.
If you haven't learned all your dominant 7th chords, then check out our Dominant 7th Chord Theory and Application. If you want to learn more about 12-bar blues then check out G Blues Improvisation (Beginner/Intermediate, Intermediate/Advanced).
Step 2: The Right-Hand Boogie Woogie Blues Lick
Check out the right-hand riff that repeats every 2 bars throughout the entire 12 bar blues. Be sure to notice the fingering for the harmonized turns in the first measure:
It is very cool in this style to use a repeating riff over the whole form. As you'll see later on, it'll create more of a crunch under certain chords that it doesn't quite "fit" over, but it's the pattern that carries us through.
So how did we make up this boogie-woogie piano lick? Let's take a closer look at the parts of this right-hand riff that make it work and sound cool.
How This Boogie-Woogie Lick Works
Let's break this riff up into melodic and rhythmic ideas. The riff can be broken into 3 melodic concepts:
I'm calling #3 a grip instead of a voicing since it doesn't really contain all the notes to spell out the chord you're on. Rather, it's simply a piano structure or "sound" that you can use over any part of the form.
If you aren't familiar with the blues scale then check out The Major Blues Scale (Gospel Scale) – (Beginner/ Intermediate, Intermediate/Advanced) and The 10 Lesson Blues Challenge (Beginner/Intermediate, Intermediate/Advanced).
Don't Forget To Swing!
The rhythm is equally important. We are using swung 8th notes and triplets. If you're not too familiar with swing rhythm, generally we are secretly subdividing the beat into triplet pulses (3 notes per beat) the entire time. So when you see 8th notes, we are actually playing the first 8th on triplet 1, and the second 8th note on triplet 3:
So, practice counting and playing the above correctly. The key for a smooth consistent swing is to practice counting with triplets. Here's how the riff would look like if written exactly like it sounds, notice how the "and" of the beats actually line up exactly with the 3rd triplet pulse in each beat:
As you can see it looks a lot more complicated, which is why we don't usually write it that way. Although, that's closer to what we're actually going for.
If you want to know more boogie-woogie piano licks as derived from blues, then check out The Bible of Blues Riffs (Beginner/Intermediate, Intermediate/Advanced).
Step 3: The Boogie-Woogie Left Hand Bassline
The left hand in this style is really going to define the sound and make us want to get up and dance! We have two options for you here. The first is the Boogie-shuffle, for more beginner players and the second is the Boogie-octaves left-hand accompaniment, for more advanced players.
Check out the Boogie-shuffle bassline below:
As you can see it's a simple bassline. Each beat we alternate from a 5th interval above the root of the chord to a 6th and back.
What about the boogie-octaves? Check out how that would look:
As you can see rhythmically we are breaking up the left hand now into swung 8th notes instead of quarter notes, like before. This gives us a faster, more driving sound.
What about melodically? We actually are just arpeggiating or outlining the main notes of each chord. In this case, the root, 3rd, and 5th and 3rd again:
If you haven't learned all your chords, then check out Beginner Piano Foundations (Part 1, Part 2) and Intermediate Piano Foundations. If you want to learn more cool blues and boogie basslines, then check out Rockin Blues Bass Lines (Beginner/Intermediate, Intermediate/Advanced).
Step 4: Putting The Hands Together
Great, once you got both hands down separately, then let's put them together! Here's how it looks and sounds for both hands, using the easier boogie-shuffle left hand.
Take your time lining up both hands and make sure they are correct rhythmically with the swing. Now, let's look at it with the boogie-octaves left hand:
Sounds sweet, right? The boogie-octaves will be a little bit trickier since you also have to line up the swung 8th notes with the triplets in the left hand. Doing so should look something like this:
Summing It All Up
I hope you've enjoyed this lesson on boogie-woogie and the boogie-woogie piano lick. You can download the PDF sheet music for the boogie-woogie lick with the boogie-shuffle at the bottom of this page.
For our Piano With Jonny members, we also have the smartsheet that will allow you to transpose the music into any key you'd like. You could also get the backing track, to play along with and practice for this lesson!
If you want an even deeper dive into boogie-woogie piano and related topics and styles, then check out some of the following courses:
Finally, for more inspiration on the boogie-woogie piano style, check out this awesome video.
Thanks for checking out this Quick Tip. I'll see you in the next one!
Blog written by Daine Jordan, Quick Tip by Jonny May
More Free Lessons
Piano montunos are both demanding and exhilarating. In today's lesson, you'll learn essential skills to play Afro-Cuban music with confidence.
A gorgeous chord made simple! Learn what major 9th chords are, how to build them, and how to make them sound stunning on the piano.
Discover how a major scale exercise that's rooted in a jazz piano musical context can empower your playing beyond traditional scale drills.
Looking for downloads?
Subscribe to a membership plan for full access to this Quick Tip's sheet music and backing tracks!
Join Us
Get instant access to this Quick Tip and other member features with a PWJ membership!
---
Guided Learning Tracks
View guided learning tracks for all music styles and skill levels
Progress Tracking
Complete lessons and courses as you track your learning progress
Downloadable Resources
Download Sheet Music and Backing Tracks
Community Forums
Engage with other PWJ members in our member-only community forums
Become a better piano player today. Join with the 14-Day Free Trial today!