Jonny's Jumpin Boogie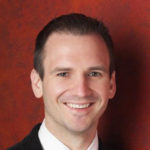 Instructor
---
The complete course for all playing levels on how to play Boogie Woogie. In this course, we cover Boogie chords, the form, left hand techniques, and classic Boogie riffs.
Course Objectives
Learn Boogie Chords, Inversions, & the Boogie Chord Form
Discover 2 Essential Boogie Left Hand Shuffles
Explore Slides, Rolls, Turns, Tremelos, & Punchs
Master Classic Boogie Riffs like Pinetop's Boogie & Smash Riffs!
Learn Boogie Octaves & How to End Your Boogie
Related Courses

Learn 12 essential blues accompaniments.  If you want to play shuffles, slow blues with walking bass lines, country blues, stride, or boogie, this is the course for you.

The most comprehensive course on Blues licks and riffs! You'll learn 60 essential riffs, including single-note riffs, double-note riffs, ostinatos, runs, & how to combine riffs.

The most comprehensive course on Blues improvisation! Learn essential techniques for generating blues lines, including 8ths, triplets, lower/upper positions, slides, harmonies, patterns, & more.