1950s Rock and Roll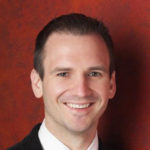 Instructor
Member options
1950s Rock and Roll Piano in the style of Jerry Lee Lewis, including essential Rock and Roll left hand bass techniques & Rock riffs, like slides, tremelos, glissandos, smash licks, & more.
Course Objectives
Learn original rock melodies and quote different musical styles
Master the Solo inspired by Rock Piano Icon Jerry Lee Lewis
Discover valuable insights on technique to perform with confidence
Course Lessons
0 / 7 lessons completed (0%)
Related Courses

The most comprehensive course on Blues licks and riffs! You'll learn 60 of the coolest riffs, including single-note riffs, double-note riffs, punches, tremelos, rolls, glissandos, ostinatos, & runs.

Learn 12 must-know blues bass lines to rock out with your blues improvisations on just about any blues tune. We dive into walking bass, jazzy-blues, chunky blues, stride blues, & more.

The most comprehensive course on Blues soloing. Learn essential techniques for generating awesome blues lines, including harmonized 8ths & triplets, slides, turns, rolls, runs, smash licks, and more.