---
10 Jazz Songs to Learn and Practice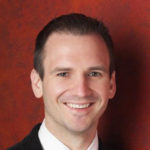 Instructor
---
Learning Focus
Lead Sheets
Practice Tips
Songs
Music Style
Jazz Ballads
Jazz Swing
Smooth Jazz
Free Lessons
Get free weekly lessons, practice tips, and downloadable resources to your inbox!
As you start to dive into the world of jazz, it's easy to become overwhelmed with all the hundreds (if not thousands) of jazz songs and standards out there. It's unlikely you'll be able to learn all of them, especially if you aren't practicing tunes with its musical elements in mind. So, how do we know which jazz songs are the best to learn and practice? It's especially important if we want to play jazz music professionally, play song requests, and be able to keep up with the other jazz players out there.
You could simply start learning jazz tunes without organization, although this will take quite a bit of time and each tune may not help you with the next tune you learn. Instead, if you choose just a few jazz standards with well-laid out criteria, then you can cover many similar songs in far less time! That's why in this lesson we'll cover the 10 most essential jazz songs to learn and practice as well as their criteria for choosing them.
In this lesson, you'll learn:
Criteria for choosing the best jazz songs to learn and practice
The list of 10 recommended jazz songs
Similar songs for each of the top 10 list
Some insight into the common musical elements of each tune, including chord progression, keys, and styles
PDF sheet music with the list of tunes and their chords and melodies
Ready? Let's dive in!
Getting Ready: The Criteria for Choosing the 10 Jazz Songs to Learn and Practice
So what do you do when selecting possible jazz tunes to learn? For me, when learning jazz songs, I always like to keep in mind the musical elements of the song that I'm taking on. For example, are you always learning tunes with the same chord progression, key, or style? If so, you may want to diversify the tunes you're learning so you can cover more ground in your jazz repertoire.
Specifically, our list follows 5 criteria for selecting jazz songs to learn and practice. You could, however, select your own tunes based on these criteria other than what's included in the list. However, be sure to ask yourself these questions when selecting your songs:
Do these songs include many different types of chord progressions?
Am I playing music in different keys, especially in the many common flat keys of jazz?
Is there plenty of different styles present in my repertoire?
Do I have fun playing these songs?
Are these songs other people will surely recognize?
If you can easily say yes to all those questions, then you've probably got good song choices to spend your time learning and practicing.
Now let's dive into the list, but before we do, if you're still new to many jazz chords, progressions, and styles, it would be a good idea to check out our Intermediate Piano Foundations (Part 1, Part 2).
Jazz Song 1: Autumn Leaves
This tune's chord progression is super commonly used in many jazz songs. While commonly played in a swing style, you can just as easily play this tune in a bossa nova or a jazz ballad style.
Similar Tunes: Fly Me To The Moon and All The Things You Are.
Check out the course Fly Me To The Moon (Beginner/Intermediate, Intermediate/Advanced) for a deeper dive on many ways to play this chord progression.
Jazz Song 2: The Way You Look Tonight
Famously sung by Frank Sinatra and many others, it's easily one of the most recognizable jazz songs. Playable in jazz ballad, swing, and bossa nova styles.
Similar Tunes: Cheek to Cheek and I Got Rhythm. 
Check out The Way You Look At Me Cocktail Piano (Beginner/Intermediate, Intermediate/Advanced) for a variety of techniques to play this tune in a beautiful jazz ballad style.
Jazz Song 3: The Girl From Ipanema
Most definitely you should have this song by Brazilian composer Antonio Carlos Jobim in your list of repertoire, it's one of the most highly requested jazz standards. It is most commonly played in its original bossa nova style, and the song's chord progression famously uses the tritone substitute technique.
Similar Tunes: Green Dolphin Street and Body and Soul.
For a deeper dive into the bossa nova style piano, check out Bossa Nova Girl From Foreign Lands (Beginner/Intermediate, Intermediate/Advanced). 
Jazz Song 4: C Jam Blues
C Jam Blues is often associated with a more complex style of blues that incorporates more jazz harmonies and progressions than traditional blues. This type of blues is often called bebop blues, because of the many bebop tunes cats such as Charlie Parker wrote over the jazzy blues chord progressions.
Similar Tunes: Billie's Bounce and Route 66.
For more info on jazzy blues, check out Jazzy Blues Comping (Beginner/Intermediate, Intermediate/Advanced). 
Jazz Song 5: St. Louis Blues
This is a much more classic form of the blues, which you should also be able to do if your goal is to be a well-rounded musician.
Similar Tunes: Blue Monk and Watermelon Man.
To learn blues piano, we have an awesome course called The 10 Lesson Blues Challenge (Beginner/Intermediate, Intermediate/Advanced). 
Jazz Song 6: Our Love Is Here To Stay
This neat jazz standard uses an interesting progression that we might call the extended turnaround chord progression. While we certainly hear it often in a swing style, it is also quite nice in a bossa nova and jazz ballad style.
Similar Tunes: They Can't Take That Away From Me and Teach Me Tonight.
Jazz Song 7: Blue Skies
Blue Skies is a nice tune that can be played in many styles as well. It follows a very common progression that evokes a certain sadness that we like to call the sentimental progression. 
Similar Tunes: My Funny Valentine and It Don't Mean A Thing. 
Jazz Song 8: Beautiful Love
This jazz song really takes us into a more minor sound. For at least part of this chord progression, we might call it a minor turnaround progression.
For more information on the minor turnaround progression, you can check out Cocktail Jazz Piano Accompaniment (Beginner/Intermediate, Intermediate/Advanced). 
Similar Tunes: Lullaby of Birdland and Softly As In A Morning Sunrise.
Jazz Song 9: Misty
Among my favorites, Misty is one of the most beautiful jazz ballads there is. However, it certainly isn't limited to being played in a jazz ballad style!
Similar Tunes: The Nearness of You and Ode To Joy.
Jazz Song 10: Ain't Misbehavin
This chord progression is more popular in the older styles of jazz. Ain't Misbehavin is actually a well-known stride tune by Fats Waller.
Similar Tunes: Makin' Whoopie and It's Only A Paper Moon.
For more on playing tunes that use this progression (what we might call the chromatic walk-up progression), check out the course Play Piano Lead Sheets with 7th chords. 
Summing It All Up
I hoped you've enjoyed our list of the 10 recommended jazz songs to learn and practice, as well as the musical criteria we used for effectively choosing these songs. Again, feel free to use the same criteria to choose your own tunes to learn and practice. There's plenty out there!
Be sure the download the PDF below for a good reference of this list as well as some of the melodies and chords notated for each one. We also have smart sheet that allows you to transpose the sheet music into any key.
Be sure to keep listening to all the many great jazz tunes out there, as well as playing and having fun with them.
Thanks for reading this Quick Tip. See you in the next one!
Blog written by Daine Jordan/ Quick Tip by Jonny May
More Free Lessons
Play Hoagy Carmichael's "Heart and Soul" on piano in 5 levels—from beginner to pro. Apply pro tips for jazz, stride and contemporary pop styles.
Discover a fun improv practice game for expanding your jazz vocabulary with original 2-5-1 jazz licks using 3 different dominant scales.
How do Hollywood film composers like John Williams, Danny Elfman and Hans Zimmer create gripping chord progressions? Learn 3 tricks to create cinematic chords on piano.
Looking for downloads?
Subscribe to a membership plan for full access to this Quick Tip's sheet music and backing tracks!
Join Us
The Piano With Jonny Membership
---
Guided Learning Tracks
View guided learning tracks for all music styles and skill levels
Progress Tracking
Complete lessons and courses as you track your learning progress
Downloadable Resources
Download Sheet Music and Backing Tracks
Community Forums
Engage with other PWJ members in our member-only community forums
Become a better piano player today. Start your free 14-day trial today!