---
Extended Turnaround Improv 1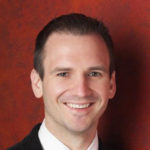 Instructor
---
Learn how to improvise over the Extended Turnaround Progression, including 3 accompaniments, 4 right hand soloing techniques, and 6 piano improv exercises.
Course Objectives
Learn the Extended Turnaround Progression Chords
Master 3 left hand comping (accompanying) approaches
Explore improv with 8th notes, triplets, slides, & patterns
Practice improv with 6 improv exercises
Learn 3 line building tips for creating interesting improvisations
Learning Focus
Exercises
Improvisation
Lead Sheets
Riffs
Related Courses

Learn how to improvise jazz piano over the Extended Turnaround Progression. Learn 2 accompaniments, 13 improv techniques & exercises, & line building tips.

Learn a fun swing arrangement of O Christmas Tree.  Discover how to transform the lead sheet with swing techniques like shells, slides, fills, & tremolos, plus learn to improvise over it.

The most comprehensive course on Blues improvisation! Learn essential techniques for generating blues lines, including 8ths, triplets, lower/upper positions, slides, harmonies, patterns, & more.