---
The Way You Look At Me – Cocktail Piano 1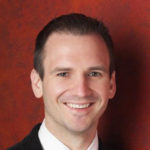 Instructor
---
Take our most comprehensive course on Cocktail Jazz, The Way You Look At Me. Discover how to develop a lead sheet, stylize the left hand, harmonize the right hand, add fills, & improvise.
Course Objectives
Learn the Lead Sheet Melody & Chords
Explore the Stride-Ballad Left Hand
Discover the Bass & Chord "Money Ranges" & Inverted Chords
Learn How to Harmonize the Right Hand
Discover How to Solo in the Upper & Lower Positions
Learning Focus
Improvisation
Lead Sheets
Reharmonization
Songs
Related Courses

The complete course on how to create a gorgeous cocktail jazz ballad. You'll learn Stride-Ballad Left Hand techniques, rootless voicings, and right hand embellishment with extensions, fills, runs, and more.

Discover 6 approaches for harmonizing a Jazz Ballad. Working through the chord progression for Misty, we discuss how to add beautiful extensions to create that classic jazz sound.

Learn to improvise over a Jazz ballad with Jazz Ballad Soloing Challenge. Working with the Turnaround Progression, we explore scales, lower/upper positions, exercises, chromatic connectors, & more.