---
Jimin Park Stride Piano Tips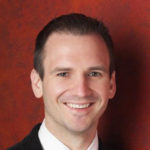 Instructor
---
Free Lessons
Get free weekly lessons, practice tips, and downloadable resources to your inbox!
If you want to play stride piano, you're in for quite the challenge. In addition to the complex harmonies and improvisations, it's arguably one of the most technically demanding piano styles (Art Tatum will intimidate just about any pianist). However, going through the effort is quite worth it because stride is one of the most fun styles to play, as well as for our audience to listen to. To help us succeed in this journey, let's dig as much as we can from Jimin Park and her stride piano tips in her recent interview here at Piano With Jonny.
Jimin Park is a phenomenal jazz pianist and teacher who's been capturing the internet's attention with her versatility in a wide range of jazz styles, including the ability to imitate many legendary jazz musicians. While this lesson will be focused on the tips and techniques Jimin Park shared on stride piano, there are many gems of knowledge to be gleaned in the full interview. I'd highly recommend it for any aspiring jazz pianist!
In this lesson, you'll learn:
Stride basics-how to create the classic stride left hand
Common tensions added to the chords that add "color"
How to make any melody sound like stride
2 awesome chromatic stride licks to learn
Other great tips and tricks along the way
Let's dive in!
Getting Ready: Lead Sheet Example
Jimin Park describes several stride piano techniques in the interview. To help us see it practically, I'm going to apply most of them to a very easy song that we all know: "Mary Had A Little Lamb." I'll throw in some 2-5-1's and other jazz reharmonization techniques so it has a bit more of a jazzy sound:
TIP: As mentioned in the video, many stride techniques are quite difficult to pull off in black-note keys. White-note keys tend to be much more common in the style and make a much more hospitable environment for the chromatic licks and slides that are so often used. With that in mind, we'll stick to the classic piano key of C. However, it's still always a good idea to try these techniques in as many keys as possible to be versatile.
Here are the basic chords of the above lead sheet in root position. I recommend being familiar with all your major and minor triads and 7th chords, as it is absolutely vital to our journey in any jazz piano style. You can learn them in our Beginner and Intermediate piano foundations learning tracts.
Jimin Park Stride Tip Piano #1: Creating the Classic Stride Left Hand
The very first thing we need to do to create that stride sound is, of course, the left-hand pattern! Stemming from its parent style ragtime, we have a simple root chord approach on each chord (or oom-pah as some like to call it.) Try to use your pinky (5 finger) on the bass notes and your other fingers on the chord part.
As you can see above, our bass-line underneath the chords likes to alternate between the root and the 5th of each chord.
Adding Color To The Chords
There is one major difference however from our chords in stride as opposed to ragtime. We need some more color! That comes from tension notes that we add. For example, we can add the 6th to the major chords, and the 9th to many of the dominant chords. These color tones don't change the chord fundamentally, but they add just a bit of spice on top of them that's characteristic to the style.
As Jimin Park mentioned, in more modern stride many pianists like to add the 2nd (9th) to major chords. In the version of this chord in the following example, you can hit both of the top two notes of the Cadd2 with your thumb (1) :
If you want to learn more about chord extensions and adding color to the chords, then check out Piano Chord Extensions and Piano Chord Alterations.
Jimin Park Stride Piano Tip #2: Syncopated Stride Melody
Be sure to add syncopation to your melody. What is syncopation? All time signatures in music have natural accents built-in them, but syncopation makes the rhythm more interesting by emphasizing parts of the beat or measure that we don't normally expect. For example, if we accent the off beats or upbeats. Check out the following examples. The first shows the natural accents that we feel in a 4/4 time signature, and the second shows the beats that syncopated melodies often hit instead (the exact opposite) :
Important: As opposed to ragtime, stride uses a little bit of swing in the 8th notes. This means that when you divide the quarter notes into 8ths, the second 8th comes in a bit delayed. The first 8th on the other hand is held a little longer. If you listen and play enough jazz, you'll be able to naturally feel the swing feel.
Let's take the melody of Mary had a Little Lamb and syncopate it in a stride style. Again, we'll shoot for more upbeats, but mix it with some downbeats for a nice contrast:
TIP: I find it easiest to syncopate melodies when I try to internally feel the stride groove and sing a given melody with syncopation in mind. The more you listen to stride, the more natural this process will become.
Jimin Park Stride Piano Tip #3: Add Harmony to the Melody
Now that the melody is syncopated, there are still some things missing. What is that? We only have single notes in the melody part!
Let's fix that. The first thing we can do is add octaves to the melody:
Now, we want to fill in those octaves with some harmony notes from the chords they come from. We generally aim for 2 notes inside the octave, sometimes 3 if we're really yearning for color. While it isn't too important which notes you choose inside as filling, aiming for 3rds and 7ths will generally yield the richest results.
Starting to sound more like stride, right? If you want to learn more about these kinds of chord voicings that stride and other older jazz-style pianists use then check out Block Chords.
Cool Stride Piano Chord Tricks
Playing the melody completely in blocked chords as we previously discussed sounds nice. However, as Jonny and Jimin showed in the video, many stride players break up the chord in various patterns to add rhythm and texture. Here are a couple of examples of simple ways to do that using the same chords as above.
1.Using your thumb against the rest of the chord. It's most effective before the chord, but sometimes can be used after for a cool effect:
2. Stride rolls :
If you want to learn more stride techniques like these, then check out the course After You've Gone.
Jimin Park Stride Piano Tip #4: Use Stride Licks
Jimin discussed several licks in the stride piano style. Let's take a look at the 2 most prominently featured in the interview.
Lick#1: Approach Chord from 1/2 Step Below
This lick in its most basic form is playing a broken chord down the piano in all its inversions. If you practice this first until mastery, the actual lick won't be too much harder:
Now let's add a slide from the black keys 1/2 step below the top portions of the chords for that bouncy stride feel:
Lick #2: Two Note Approach by Contrary Motion
Our goal in this lick is to end up on a 3rd interval that fits within the chord. In this case, in the key of F major, we are first aiming for the 3rd and 5th, and then the root and 6th below it.
Now to do the lick, we are going to "overshoot" our goal notes by one whole step on each side. This ends up being a 5th interval. What's going to happen is the top note will come down two chromatic notes, and the bottom will come up two chromatic two notes. This gives the feeling of falling into our actual goal notes. Since the two lines are going in the opposite direction, we call it contrary motion:
We are now going to alternate between the two positions up and down the piano. First, try playing the "goal notes" up and down the piano first. Then, you can try it with the chromatic approach notes.
Many stride licks are playing with the idea of chromaticism, so play with the above and see if you can come up with your own licks. Remember, in this style nearly any note can be acceptable, but it's where you go after you play a note that's important. Always keep in mind the idea of tension and resolution. 
Summing It All Up
I've hope you've enjoyed this lesson on stride piano with Jimin Park. Be sure to check out her Youtube channel to see more of her awesome content.
Try using the techniques yourself on many tunes and keys. With enough practice, you'll definitely get the hang of it even with the difficulties that stride presents. If you've enjoyed this Quick Tip or used any of the techniques discussed in a performance of yours please share in our Facebook group using #jiminparkstridepiano.
Be sure to download the PDF below containing all the main stride piano techniques discussed in this lesson. You can also download the smart sheet music, which allows you to transpose it into any key!
If you want a deeper dive into stride and related styles, be sure to check out some of our other courses here at Piano With Jonny:
Thanks for checking out this Quick Tip. See you in the next one!
Blog written by Daine Jordan/Quick Tip by Jimin Park
More Free Lessons
This contemporary jazz piano arrangement of the traditional holiday classic "The First Noel" sounds so beautiful that it's bound to strike a chord.
Learn a beautiful jazz piano arrangement of "O Come All Ye Faithful" ("Adeste Fideles") and jazz arranging tips for other holiday favorites!
In this complete guide on 7th chords, Jonny breaks down the 5 categories of 7th chords on piano that form the foundation for jazz harmony.
Looking for downloads?
Subscribe to a membership plan for full access to this Quick Tip's sheet music and backing tracks!
Join Us
Get instant access to this Quick Tip and other member features with a PWJ membership!
---
Guided Learning Tracks
View guided learning tracks for all music styles and skill levels
Progress Tracking
Complete lessons and courses as you track your learning progress
Downloadable Resources
Download Sheet Music and Backing Tracks
Community Forums
Engage with other PWJ members in our member-only community forums
Become a better piano player today. Join with the 14-Day Free Trial today!