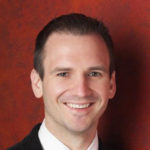 Instructor
---
Master advanced stride techniques with the classic tune, "After You've Gone." You'll discover how to stylize and embellish the melody while jumping with the left hand from root to chord.
Course Objectives
Learn the melody and chords
Master 2 stride left hand patterns
Create right hand embellishments with rolls, fills, punches, runs, and slides
Solo using the chord tone approach
Explore characteristic stride rhythms
Learning Focus
Improvisation
Lead Sheets
Songs
Related Courses

A deep dive on Ragtime stylization using the tune America the Beautiful. Learn the stock Ragtime intro, forward rag rolls, reverse rag rolls, triplet rag rolls, ornaments, & the bass treatment.

Explore Stride and Ragtime with this flashy arrangement of Bare Necessities! Learn essential Stride & Ragtime techniques like fills, ornaments, stride-runs, rag-rolls, and more.

Learn stride with the classic tune, "After You've Gone." Building from the lead sheet, you'll discover the essential techniques to play like Fats Waller and James P Johnson.