---
How To Play A Blues Shuffle For Advanced Piano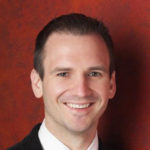 Instructor
---
Free Lessons
Get free weekly lessons, practice tips, and downloadable resources to your inbox!
The blues shuffle is an essential technique for any jazz pianist. Its influence extends to many styles of piano including jazz, rock and roll, soul, and funk music. There are many variations in the way the blues shuffle is played.  Today we will be learning how to play an essential blues shuffle for advanced piano.
Most blues shuffles have a repetitive left-hand bass riff or ostinato. We will learn a very common one over the 12-bar blues form.  Our right hand will be playing some rich blues chords and rolls to make a nice riff above our blues bass line rhythm. This will create a great blues shuffle sound for advanced piano.
To hear this blues style in action check out Otis Spann – Nobody Knows My Trouble. Otis Spann was known for his incredible blues piano playing and singing.
In this lesson you'll learn:
Blues chords for the 12 bar blues form
The left-hand blues shuffle accompaniment pattern
Bass note anticipations
Blues riff for right hand on each chord with chord rolls
Blues shuffle sheet music PDF for reference
Let's dive in!
Step 1: Know The 12-Bar Blues Form
In this lesson for the blues shuffle for advanced piano, we'll follow the most common blues form out there: the 12-bar blues. There are several variations that professional blues pianists will use to alter this form. We'll be sticking closely to the classic form in this lesson, except for one common variation on bar 2:
As you can see you have a form of all dominant 7th chords: 1 bar G7, 1 bar of C7, 2 bars of G7, 2 bars of C7, 2 bars of G7, 1 bar of D7, 1 bar of C7, 1 bar of G7, and 1 bar of D7. This completes a total of 12 bars that usually repeats over and over in the song creating what we call the 12-bar blues.
Usually, the first 4 bars stay on the I chord, and in this case G7. But we inserted a nice C7 (the IV chord) on bar 2, a common technique in the blues to add more harmonic interest and motion in the first 4 bars.
Be sure to play the chords by themselves to get familiar with them and the order they come in in the form.
If you haven't learned all your dominant 7th chords, then check out our Dominant 7th Chord Theory and Application. If you want to learn more about 12-bar blues then check out G Blues Improvisation (Beginner/Intermediate, Intermediate/Advanced).
Step 2: Learn The Left Hand Blues Shuffle Pattern
This will set up our main foundation for the blues shuffle for advanced piano. This is the basic left-hand bassline pattern used in a variety of blues styles including boogie-woogie and rock and roll.
Be sure to observe the fingering given in the first measure to make your life a whole lot easier in the long run. We usually use a 2 finger on the pickup notes and 1 and 5 on the rest:
As you can see we are simply repeating a left-hand pattern over the sequence of chords in the 12-bar blues. What is this pattern and how does it work?
Breaking Down the Blues Shuffle Bass Pattern
We usually will use a root and 5th of the chord as our home base. This creates what many guitarists call "power chords," essentially the root and 5th without the 3rd producing a more open and hollow sound.
We then can proceed to a root and a neighboring tone above the 5th, the 6th.
The stepwise movement from the harmony creates a nice melody and a more rich interval to break up the hollow 5th sound. Going back and forth from a root and 5th to a root and 6th creates the sound of this type of blues shuffle.
Also important is how we transition this shuffle pattern from chord to chord. We can do this by using bass anticipations. So how do we do that?
Anticipations give us a heads up that a new chord is coming and helps smooth the transition before we actually arrive at the new chord.
Simply insert the fifth of the next chord an 8th note right before the measure it comes in. Check out the bass anticipations of the chords circled below:
If you want to know more about blues shuffle patterns for the left hand then check out Rockin Blues Bass Lines (Beginner/Intermediate, Intermediate/Advanced).
Step 3: The Right-Hand Blues Rolls
Check out our right-and blues riff with the chord rolls that repeats a very similar rhythmic pattern throughout the entire 12-bar blues form:
Sounds cool, right? This pattern is combining melodies from the G blues scale with a flash of color on the rolls that use extensions of the chord you're on.
Check out a breakdown below of some of the things that are going on:
As you can see that Bb on the G chord comes from the blues scale. We also use neighboring tones against the chord tones to create a melody, which you can see the examples below:
If you want to learn more about the chord extensions used in our chord rolls then check out Piano Chord Extensions.
Step 4: Putting Both Hands Together
Now, this is where the real magic happens! Once you get both hands down separately, then put them together to create the full blues shuffle for advanced piano:
The real trick to lining these two lines up is to make sure that you're right-hand roll sounds even and smooth (we don't want a jagged or uneven sound) and that the end of it lines up with the "and" of beats 1 and 3:
Again, when putting the two hands together it'll take some time to smooth it out. Slowly practice it over and over, and then gradually speed up to around 100-110 BPM.
If you want to know blues riffs to play in this style then be sure to check out The Bible of Blues Riffs (Beginner/Intermediate, Intermediate/Advanced).
Summing It All Up
That's it for this lesson on the blues shuffle for advanced piano. Be sure to practice with the blues backing track below to really jam out! If you're a member, you can also download our smart sheet music and transpose this shuffle into any key!
We have so many great resources here at Piano With Jonny to learn blues and many other styles for piano, including live workshops, challenges, Q&A's, and courses.  Check out some of the courses below related to today's topic to take an even deeper dive into the blues shuffle:
That's it for this bluesy Quick Tip. See you in the next one!
Blow written by Daine Jordan/Quick Tip by Jonny May
More Free Lessons
Piano montunos are both demanding and exhilarating. In today's lesson, you'll learn essential skills to play Afro-Cuban music with confidence.
A gorgeous chord made simple! Learn what major 9th chords are, how to build them, and how to make them sound stunning on the piano.
Discover how a major scale exercise that's rooted in a jazz piano musical context can empower your playing beyond traditional scale drills.
Looking for downloads?
Subscribe to a membership plan for full access to this Quick Tip's sheet music and backing tracks!
Join Us
Get instant access to this Quick Tip and other member features with a PWJ membership!
---
Guided Learning Tracks
View guided learning tracks for all music styles and skill levels
Progress Tracking
Complete lessons and courses as you track your learning progress
Downloadable Resources
Download Sheet Music and Backing Tracks
Community Forums
Engage with other PWJ members in our member-only community forums
Become a better piano player today. Join with the 14-Day Free Trial today!