---
Rock and Roll Piano Chords and Accompaniment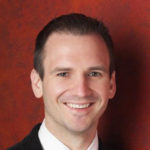 Instructor
---
Free Lessons
Get free weekly lessons, practice tips, and downloadable resources to your inbox!
Have you ever wanted to learn that driving and energetic rock and roll piano sound? People can't help but get up from their seats and go crazy when someone lays down these grooves on the piano. That's why in this lesson, we are going to go over all about how to get that classic rock and roll sound, from the bassline and left-hand accompaniment groove to the right-hand chords and riffs that generate that irresistible sound.
Rock and roll swept the nation and dominated much of the dance music in the 1950s. The signature rock and roll sound for piano was led by piano players like Jerry Lee Lewis and Little Richard. It later evolved into styles of well-known pianists such as Elton John and Billy Joel. If you ever wanted to sound like any of them then this is the lesson for you!
You'll learn:
Rock and roll chord progression and form
Left-hand rock and roll accompaniment and bassline
Rockin' right-hand riff to play over the changing chords
Putting hands together and other tips and tricks of the style
Downloadable sheet music and backing track to play along to
Ready to rock!? Let's dive in.
Getting Ready: Rock And Roll Piano Chords and Form
So what chords make up this awesome rock and roll music? We usually use a simple set of chords in a specific order called the 12 Bar Blues. As you can tell, this musical structure or form takes its roots in the blues. However, it certainly became used as a go-to structure for many of the styles that came after it. Here's what it looks like in our key of C major:
As you can see there are 4 bars/measures of C7 (dominant 7th chord), 2 bars of F7, 2 bars of C7, then G7, F7, C7, and G7 all 1 bar each. This adds up to 12 bars total.  We usually will repeat this form throughout the rock and roll song and its related styles of music.
Try playing the chords and their roots by themselves if you're not too familiar with them. Also, practice playing them in the structure and order of the 12-bar blues.
If you haven't learned all your dominant 7th chords, then check out our Dominant 7th Chord Theory and Application. If you want to learn more about the blues, the 12-bar blues form, and the other basics of where rock and roll came from, then check out our Blues Piano Learning Tract (Beginner/Intermediate, Intermediate/Advanced).
Step 1: The Rockin' Piano Bassline
So we're going to learn how to play the groove in this lesson one hand at a time. Let's take a look at the left hand and the groove that it's playing.
Practice this slowly and work through each chord. Once you've mastered it, gradually speed up until you reach about 120 BPM, which is a pretty nice and steady rock and roll tempo. Nothing says you couldn't go faster though if you desire!
So what are some of the things we are doing that makes this left-hand rock and roll piano accompaniment sound so cool?
Breaking Down The Left-Hand Accompaniment
Let's point out some of the cool techniques used here in this bassline. The first is the neighboring tones that aren't part of the chords. They are used to create a nice tension that then resolves shortly to the chord tones, the notes we expect to be in the chords. See how this is done in the example of C7 below:
Sounds cool, right? The second thing to watch out for is a technique we use to connect one chord to another. We call this technique a pick-up note. These notes anticipate the next chord by playing one of the next chord's tones a little early. Check out how we've used it in the following chords:
In this case, we are using a 5-1 pickup note, the 5th of the next chord is played early and then lands on the 1 of the next chord, right on its downbeat. This is an important concept used in virtually every style of music, not just rock and roll!
If you want to know more cool bassline accompaniments like this then check out Rockin Blues Bass Lines (Beginner/Intermediate, Intermediate/Advanced).
Step 2: The Right Hand Rock And Roll Riff/Lick
Now, let's learn a cool right-hand part that goes with our rockin' left-hand accompaniment. Check it out below:
As you can see, this riff repeats much of the same material throughout the form, and it sounds great! You don't always have to play many complex things to sound good. This simple riff works over all the chords and brings out a different flavor over each one. As long as it's grooving, people will dig it.
TIP: Be sure to accent the last chord of measure in the riff (the "and" of 4). This little trick of accenting the weaker beats is called syncopation. This enhances the groove and feel, as well as giving the riff nice musical phrasing:
Breaking Down The Right Hand Riff
So what's going on in this rock and roll piano riff? Well for starters, you've probably noticed many D#'s (Eb's). While it depends on what chord they're on (more on that later), they are usually acting as spicy little notes in blues we call blue notes. It comes from the old blues technique of bending certain pitches up or down a little bit from where they should be for an emotional effect.
In the case of C dominant 7th, the D# (Eb) is a blue note because it's flat from the E natural that we expect. Always bear in mind though the tension a blue note creates. In this case, we resolve it up to the expected chord tone shortly after playing the blue note:
Notice, however, that on the F7 we keep the note as an Eb, and do not ever go back up to an E natural. Why is that? The main reason is that the Eb on the F7 isn't a blue note, but rather a chord tone! This means that the Eb sounds more natural in the context and going to an E natural would sound more jarring than like a resolution:
This variation of keeping the D#/Eb over certain chords also creates contrast in the riff from what we do over the C7 chord and gives the overall structure of the music more shape. This is why the variation of keeping the D#/Eb happens even over the G7 chord on the 8th bar:
If you want to know more really cool riffs and licks like this one, then check out The Bible of Blues Riffs (Beginner/Intermediate, Intermediate/Advanced).
Step 3: Putting The Hands Together
After you've mastered both hands separately, it's time to put them together. Here's what it looks and sounds like:
Now be sure you start slow and work your way to full speed gradually. You'll notice that as you start to play it slow, it may sound a little off at times. These are the many clashes or rubs that create the sound of blues, jazz, and rock and roll. They are meant to increase the tension so when they finally resolve we feel quite relieved. Rock and roll is also a style that is meant to be played fast and then we actually won't hear the crunches so strongly.
Summing It All Up
I hope you've enjoyed this lesson on rock and roll piano chords and accompaniment! You can download the sheet music for this lesson and a backing track to play along with at the bottom of this page. There is also the smart-sheet music for our Piano With Jonny Members that can change the sheet music into any key you wish!
If you've learned to rock on this groove, we'd love to hear what you did! Record a video of you playing and post it on our Facebook group with the hashtag #rockandrollpiano.
If you want an even deeper dive into rock and roll piano and related styles, then check out some of the following courses here at Piano With Jonny:
That's it for this Quick Tip. Thanks for reading and happy piano practice!
Blog written by Daine Jordan/Quick Tip by Jonny May
More Free Lessons
Piano montunos are both demanding and exhilarating. In today's lesson, you'll learn essential skills to play Afro-Cuban music with confidence.
A gorgeous chord made simple! Learn what major 9th chords are, how to build them, and how to make them sound stunning on the piano.
Discover how a major scale exercise that's rooted in a jazz piano musical context can empower your playing beyond traditional scale drills.
Looking for downloads?
Subscribe to a membership plan for full access to this Quick Tip's sheet music and backing tracks!
Join Us
Get instant access to this Quick Tip and other member features with a PWJ membership!
---
Guided Learning Tracks
View guided learning tracks for all music styles and skill levels
Progress Tracking
Complete lessons and courses as you track your learning progress
Downloadable Resources
Download Sheet Music and Backing Tracks
Community Forums
Engage with other PWJ members in our member-only community forums
Become a better piano player today. Join with the 14-Day Free Trial today!