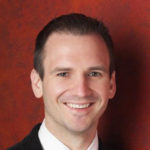 Instructor
---
The most comprehensive Funk improv course! Learn the Funk progression, how to build sweet 4, 5, & 6-note lines, funky riffs, and funk left hand bass accompaniments.
Course Objectives
Learn the left hand 7th chords and 4 grooves
Discover funky melodies with 3-note, 4-note, 5-note & 6-note concepts
Learn how to play in multiple octaves
Learn Jonny's top 6 riffs
Learning Focus
Groove
Improvisation
Riffs
Related Courses

Master the soloing techniques of Herbie Hancock, Stevie Wonder, & Richard Tee with this comprehensive course.  Learn soloing scales, lower/upper position, line building tips, riffs, & more.

Master the sounds of Herbie Hancock, Stevie Wonder, & Richard Tee, with this funky-blues improv course. Learn left hand grooves, scale for soloing, slides, turns, riffs, & runs.

The most comprehensive course on Blues licks and riffs! You'll learn 60 essential riffs, including single-note riffs, double-note riffs, ostinatos, runs, & how to combine riffs.