Get instant access to the videos, sheet music, and backing tracks for this course with a PWJ membership!
Membership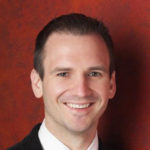 Instructor
---
Master the soloing techniques of Herbie Hancock, Stevie Wonder, & Richard Tee with this comprehensive course.  Learn soloing scales, lower/upper position, line building tips, riffs, & more.
Course Objectives
Learn the Progression
Explore Left Hand Groove Options
Discover the Principles of Soloing
Learn 5 Essential Funky-Blues Riffs
Master 8ths, Triplets, & Multiple Octave Soloing
Learning Focus
Basslines
Improvisation
Riffs
Featured Reviews
View PWJ member reviews of this course!
Compliments and builds on concepts learned in Funk Improvisation but in another key.
Having already completed the Funk Improvisation course, I felt at home exploring the soloing riffs and grooves in Funky Blues Soloing 1, and much more prepared to create my own soloing lines using the RH blues scale with the LH funk grooves. It was rewarding and fun.
Related Courses

Master the sounds of Herbie Hancock, Stevie Wonder, & Richard Tee, with this funky-blues improv course. Learn left hand grooves, scale for soloing, slides, turns, riffs, & runs.

The most comprehensive Funk improv course! Learn the Funk progression, how to build sweet 4, 5, & 6-note lines, funky riffs, and funk left hand bass accompaniments.

The most comprehensive course on Blues improvisation! Learn essential techniques for generating blues lines, including 8ths, triplets, lower/upper positions, slides, harmonies, patterns, & more.
Join Us
Get instant access to this Course and other member features with a PWJ membership!
---
Guided Learning Tracks
View guided learning tracks for all music styles and skill levels
Progress Tracking
Complete lessons and courses as you track your learning progress
Downloadable Resources
Download Sheet Music and Backing Tracks
Community Forums
Engage with other PWJ members in our member-only community forums
Become a better piano player today. Join with the 14-Day Free Trial today!