---
Play The Way You Look Tonight On Piano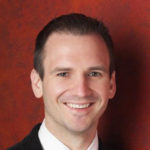 Instructor
---
Learning Focus
Lead Sheets
Reharmonization
Songs
Free Lessons
Get free weekly lessons, practice tips, and downloadable resources to your inbox!
Timeless is the perfect word to describe Jerome Kern's classic jazz standard, "The Way You Look Tonight." In fact, lyricist Dorothy Fields remarked that the first time she heard Kern play the melody, she began to cry. In today's Quick Tip, you'll play a solo piano arrangement of "The Way You Look Tonight" in the jazz ballad style that is just as captivating. You'll learn:
Melody & Chords
Left Hand Jazz Ballad Techniques
Right Hand Embellishments
This lesson captures the "breathless charm" that has made Kern and Fields' masterpiece of one of the most-requested wedding songs of all time.
"The Way You Look Tonight" Introduction and Background
Fred Astaire introduced the world to "The Way You Look Tonight" in the 1936 film, Swing Time. In the memorable movie scene, Astaire sings the classic love ballad to Ginger Rogers while she washes her hair in the next room. The song was an instant success, earning Kern and Fields an Academy Award for Best Original Song. The occasion marked the first time the award had been won by a female songwriter.
Since its introduction in 1936, countless other artists have recorded "The Way You Look Tonight." Early versions were released in the same year by Guy and Carmen Lombardo, Bing & Dixie Lee Crosby, and Bille Holiday with Teddy Wilson and his Orchestra. Six years later, Benny Goodman and Peggy Lee released an enchanting ballad version of the tune in 1942 with Mel Powell on celeste.
Later recordings of the tune trend toward medium and faster tempos. The Erroll Garner Trio first recorded "The Way You Look at Me" at 130 BPM in 1949 in which Garner can be heard using a 4-on-the-floor piano technique with his left hand. By contrast, Erroll Garner's later 1963 recording moves at a brisk 210 BPM. However, this is by no means the fastest version. Mel Torme's 1956 recording of "The Way You Look Tonight" with Marty Paich on piano moves at a blistering 320 BPM! Overall, medium tempos seem to characterize most recordings such as Oscar Peterson's 1959 recording at a snappy 164 BPM and Frank Sinatra's immensely popular 1964 recording at 134 BPM. However, the tune has an enduring place as a piano ballad as captured in brilliant performances by Art Tatum (1954) and Ahmad Jamal (2008) some fifty years apart.
In today's lesson, you'll discover 3 steps to play "The Way You Look Tonight" as a beautiful piano ballad.
"The Way You Look Tonight"on Piano in 3 Steps
Step 1: Learn the Melody and Chords
The first step to play "The Way You Look Tonight" on piano is to learn the melody and basic chords. In today's video lesson, Jonny teaches the tune's melody note-by-note. You can use the chapter markers to quickly navigate through the video as you learn the melody. The copyright lesson sheet is also available from the external link to MusicNotes at the bottom of this page.
Chords for the A Section
Let's take a look now at the basic piano chords for "The Way You Look Tonight." Today's lesson is in the key of E♭ major. Therefore, let's begin by playing each of the diatonic 7th chords. As a reminder, there are 3 ♭'s in E♭ major. However, you can use our Smart Sheet Music to transpose this lesson to any key with a single click.
E♭ Major Diatonic 7th Chords
The majority of the piano chords you'll play the A section of "The Way You Look Tonight" are diatonic 7th chords that come from the example above. However, there are a few instances which draw on additional chords that are not native to E♭ major. The following diagram includes the diatonic 7th chords in E♭ with 3 additional secondary chords. (Note: the VII⌀7 chord is included below because it is a diatonic 7th chord in E♭. However, this chord does not appear in the A section of the tune).
E♭ Major Diatonic & Secondary Chords
Great, now you're ready to play the A section of "The Way You Look Tonight" on piano. The example below shows the chord changes expressed with root position 7th chords for the left hand.
"The Way You Look Tonight"—A Section Chords
Great news…once you have learned the A section in the example above, you already know 75% of the tune! That's because "The Way You Look Tonight" is in AABA form. How about some even better news? Did you know that the majority of the A section draws upon the turnaround progression? Consider the following:
mm 1–2: standard turnaround progression in E♭
mm 3–4: modified turnaround progression in E♭

IIIm7 substitutes for IMaj7
VI7 substitutes for VIm7

mm 7–8: standard turnaround progression in E♭
In step 2, you'll learn how to stylize these chords for a jazz ballad. But first, we'll cover the chords for B section.
At this point, you may enjoy playing the A section melody and chords along with one of the backing tracks included with today's lesson. The 3 backing tracks appear at the bottom of this page after logging in with your membership.
Chords for the B Section
The B section of "The Way You Look Tonight" features a modulation to G♭ major. In relation to the overall tonal center of E♭, the key of the B section is the ♭III. Fasten your seat belt, there are 6 ♭'s in G♭ major. Let's begin by reviewing the diatonic 7th chords in G♭ Major. (Note: the IV chord is technically C♭Major 7; however, the chord symbol shown below favors the more friendly enharmonic spelling of B Major 7.)
G♭ Major Diatonic 7th Chords
Similar to the A section, the B section also draws on some secondary chords. Here are the 4 secondary chords you will encounter in the B section:
G♭ Major Secondary Chords
Alright, you're ready to play the chords of the B section for "The Way You Look Tonight" on piano! The example below shows the chord changes with root position 7th chords for the left hand.
"The Way You Look Tonight"—B Section Chords
Well done! Consider taking a moment now to play through the entire form along with one of the 3 backing tracks. Afterward, you'll be ready to proceed to Step 2 in which we dress-up the left hand for the jazz ballad style.
Step 2: Left Hand Shells & Guide Tones for "The Way You Look Tonight"
Now that you've learned the melody and chords, the next step is to craft a jazz piano arrangement. Playing root position chords is a necessary first step and a significant accomplishment. However, these chords are not best-suited for the finished product. Instead, we'll use two voicing techniques to craft a beautiful accompaniment in the left hand—chord shells and guide tones.
What are chord shells?
A chord shell is a left hand voicing that contains two or three of the following chord tones—root, 3rd, 7th. Chord shells can be played alone or as the foundation for a more advanced two-hand voicing.
What are guide tones?
The term guide tones refers specifically to the 3rd and 7th in a 7th chord. The guide tones determine a chord's quality (major 7, dominant 7, minor 7, etc) and also guide its resolution. The guide tones can also be used as a stand-alone chord shell, especially when playing with a double bass player.
When applying the guide tone technique, we must make a decision to express the guides tones in one of two ways—3rd & 7th or 7th & 3rd. The latter option can be referred to as inverted guide tones. The example below shows both voicing possibilities for the 1-chord in E♭ major.
Guide Tones vs. Inverted Guide Tones
The are two main considerations you must consider when selecting between guide tones or inverted guide tones. The first consideration is range. Generally, the guide tone voicing technique sounds best when the notes are placed between C² and F⁴. In the example above, both options satisfy the range criteria.
The Voicing Leading Principle
A second consideration is voice leading. This principle examines how guide tones connect from one chord to the next. Greater consideration is given toward voicing options resulting in common tones and stepwise motion verses those that require leaps. However, sometimes leaps may be required.
The example below shows three voicing options when using the guide tone technique to move from the 2-chord to the 5-chord in E♭ major. All three options satisfy the range criteria. However, the first option contains poor voicing leading. For this chord progression, option 2 or option 3 is preferable.
Now, let's apply these principles to a jazz ballad accompaniment for the turnaround progression.
Turnaround Progression in E♭ with Chord Shells and Guide Tones
In the example above, the 3rd and 7th (or 7th and 3rd) of each chord occur on beats 2 and 4. Beats 1 and 3 in this example add a further accompaniment practice—harmonized roots.
Harmonized Roots for Jazz Piano Ballads
Once you feel comfortable choosing the appropriate guide tones or inverted guide tones for each chord, the next step is to add harmonized roots. The resulting piano texture sounds considerably richer and fuller. In essence, this technique simply adds a chord tone above the root. However, this technique involves quite a bit of nuance. For example, the note to add above the root varies by chord type. Secondly, the additional note also varies depending on which register the root is played in. The following chart lists harmonized root options by chord type and features examples of the appropriate ranges for each harmonized root and guide tone pair. Playing through these examples will help you hear which voicing pairs are most appropriate for each chord. You may even what to print out this chart as a handy jazz piano arranging reference.
Harmonized Root Options by Chord Type and Range
For a fuller discussion on harmonized roots, check out  The Way You Look At Me Cocktail Piano 2—Lesson 6.
Now, let's examine an excerpt from Jonny's piano arrangement of "The Way You Look Tonight" using chord shells, guide tones and harmonized roots. Here is the A section…
"The Way You Look Tonight"—A Section Jazz Piano Accompaniment
What a gorgeous sound! Remember, you can access the entire lesson sheet that appears in the Quick Tip video via the MusicNotes link on the bottom of this page.
Great job, you're ready for Step 3!
Step 3: Embellish the Right Hand
Now that you have a beautiful accompaniment for your left hand, it's time to embellish the right hand. While the sky is the limit, often, all that's needed is a single, well-placed harmony note to create gorgeous melodic treatment. Let's look at a few sample embellishments from today's lesson sheet.
6ths Intervals
Harmonizing the melody in 6ths is a common way to add beautiful color. In measure 36 of the lesson sheet, Jonny adds chord tones that are a 6th below the melody on beats 1, 2 and 3.
Other intervals including 3rds, 4ths and 5ths that feature chord tones also work well. The melody note and chord type will sometimes suggest or even limit your options.
Tritones
Harmonizing the melody with a tritone on dominant 7th chords can frequently create a beautiful sound. When the melody note is the 9th or the 5th of the chord, the harmony note will be a chord alteration. For example, if the melody on a dominant chord is the 9th of the chord, you can harmonize it with the ♭13. Similarly, if the melody note is the 5th of the chord, you can harmonize it with the ♭9. Consider the following examples.
Did you notice that in each example, the alteration was preceded by a ½ step (5→♭13, 9→♭9)? This creates beautiful inner voice movement.
Upper Structure Triads
A common technique used on dominant 7th chords to create beautiful colors is upper structure triads. This technique combines familiar triadic shapes in the right hand with left hand chord shells to create striking jazz harmonies featuring chord extensions and alterations. While there are many way to use this technique, the most common and accessible upper structures are simple major triads. For example, by playing a G major triad in the right hand over a B♭7 shell, you automatically get a B♭13(♭9) as in measure 36.
To learn more amazing upper structure triads, check out our full-length course on this topic, Coloring Dominant Chords with Upper Structures.
Rolling Chromatic Approach
Rolling up or rolling down chromatically to a melody note is a common technique to create a tender or sultry effect. Minor 3rds are a common interval used for chromatic approaches because they can be easily played with 4 fingers—usually 1–2-3-4 rolling upward or 4-3-2-1 rolling downward. Measure 37 of Jonny's arrangement of "The Way You Look Tonight" for solo piano contains a chromatic roll up from G to B♭.
Conclusion
Congratulations! You've completed today's jazz piano lesson on "The Way You Look Tonight." We've covered a lot a material. Fortunately, we have dedicated courses to support you in your learning journey. Many of the topics covered in today's lesson are found in our Level 2 Intermediate Piano Foundations Learning Tracks (Part 1, Part 2).
If you enjoyed today's lesson, be sure to consider the following resources:
Thanks for joining us today. We'll see you next time!
Blog written by Michael LaDisa / Quick Tip by Jonny May
More Free Lessons
Play Hoagy Carmichael's "Heart and Soul" on piano in 5 levels—from beginner to pro. Apply pro tips for jazz, stride and contemporary pop styles.
Discover a fun improv practice game for expanding your jazz vocabulary with original 2-5-1 jazz licks using 3 different dominant scales.
How do Hollywood film composers like John Williams, Danny Elfman and Hans Zimmer create gripping chord progressions? Learn 3 tricks to create cinematic chords on piano.
Looking for downloads?
Subscribe to a membership plan for full access to this Quick Tip's sheet music and backing tracks!
Join Us
The Piano With Jonny Membership
---
Guided Learning Tracks
View guided learning tracks for all music styles and skill levels
Progress Tracking
Complete lessons and courses as you track your learning progress
Downloadable Resources
Download Sheet Music and Backing Tracks
Community Forums
Engage with other PWJ members in our member-only community forums
Become a better piano player today. Start your free 14-day trial today!